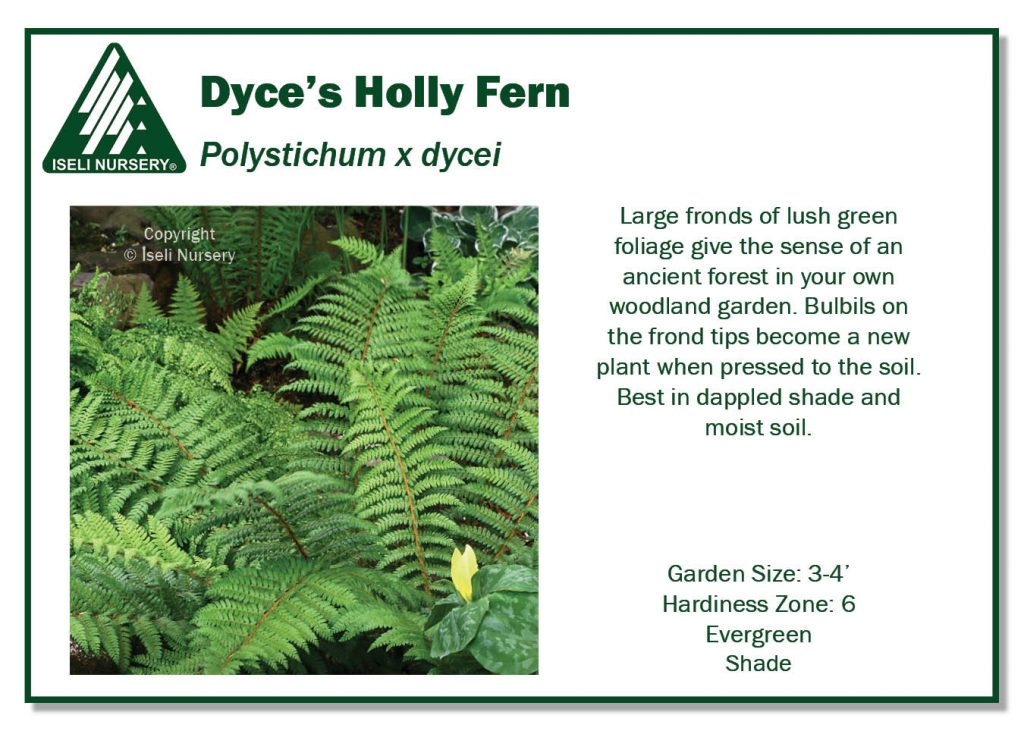 Dyce's Holly Fern
Large fronds of lush green foliage give the sense of an ancient forest in your own woodland garden. Bulbils on the frond tips become a new plant when pressed to the soil. Best in dappled shade and moist soil.


Polystichum x dycei
Garden Size: 3-4′
Evergreen
Download a printable point of sale sign HERE.
View General planting instructions HERE.