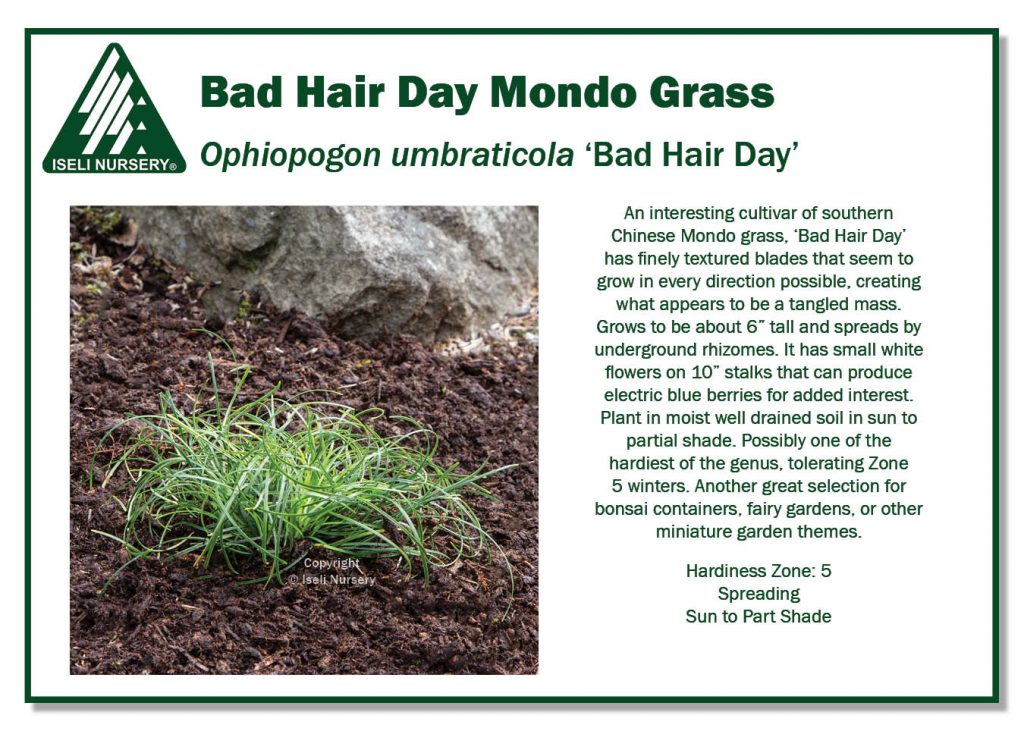 Bad Hair Day Mondo Grass
An interesting cultivar of southern Chinese Mondo grass, 'Bad Hair Day' has finely textured blades that seem to grow in every direction possible, creating what appears to be a tangled mass. Grows to be about 6" tall and spreads by underground rhizomes. It has small white flowers on 10" stalks that can produce electric blue berries for added interest. Plant in moist well drained soil in sun to partial shade. Possibly one of the hardiest of the genus, tolerating Zone 5 winters. Another great selection for bonsai containers, fairy gardens, or other miniature garden themes.


Ophiopogon umbraticola 'Bad Hair Day'
Sun to Partial Shade
Green Foliage
Download a printable point of sale sign HERE.
View General planting instructions HERE.