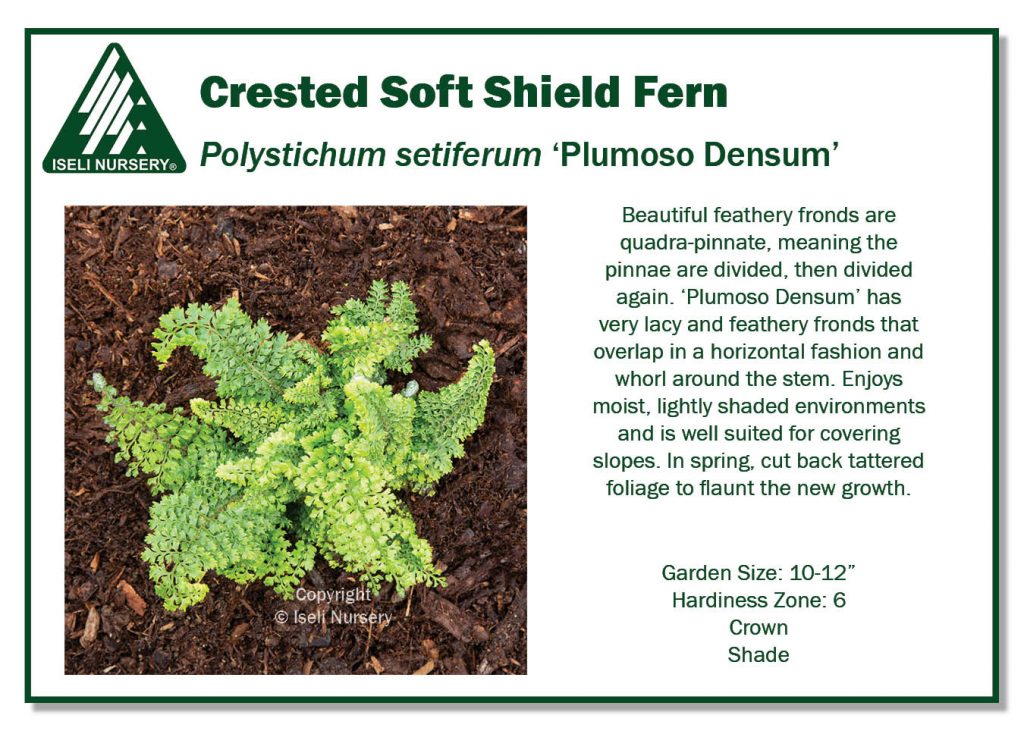 Crested Soft Shield Fern
Beautiful feathery fronds are quadra-pinnate, meaning the pinnae are divided, then divided again. 'Plumoso Densum' has very lacy and feathery fronds that overlap in a horizontal fashion and whorl around the stem. Enjoys moist, lightly shaded environments and is well suited for covering slopes. In spring, cut back tattered foliage to flaunt the new growth.


Polystichum setiferum 'Plumoso Densum'
Garden Size: 10-12″
Evergreen
Download a printable point of sale sign HERE.
View General planting instructions HERE.