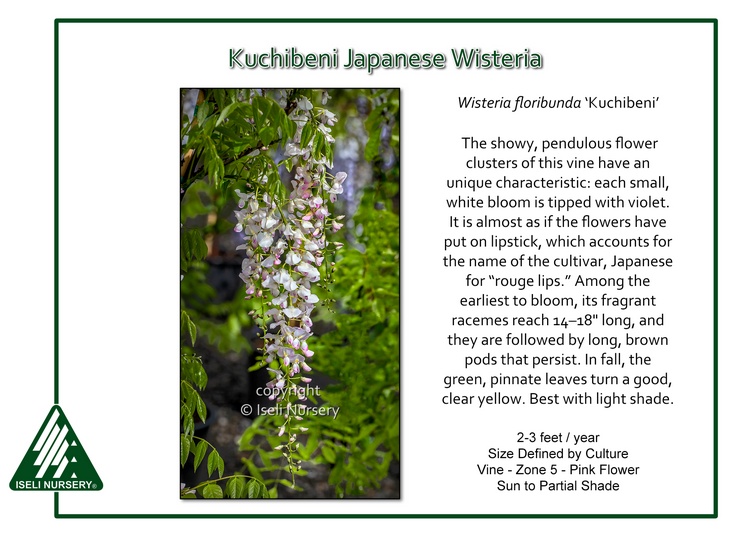 Kuchibeni Japanese Wisteria
The showy, pendulous flower clusters of Wisteria floribunda 'Kuchibeni' are uniquely characteristic: each small, white bloom is tipped with violet. It is almost as if the flowers have put on lipstick, which accounts for the name of the cultivar, Japanese for "rouge lips." Among the earliest to bloom, its fragrant racemes reach 14–18″ long, and they are followed by long, brown pods that persist. In fall, the green, pinnate leaves turn a good, clear yellow. Best with light shade.
Garden Size: Varies with culture
2-3'/year
Large Vine
Zone 5
Green
Companion Plant
Sun to Partial Shade
Download a printable point of sale sign HERE
View General planting instructions HERE.