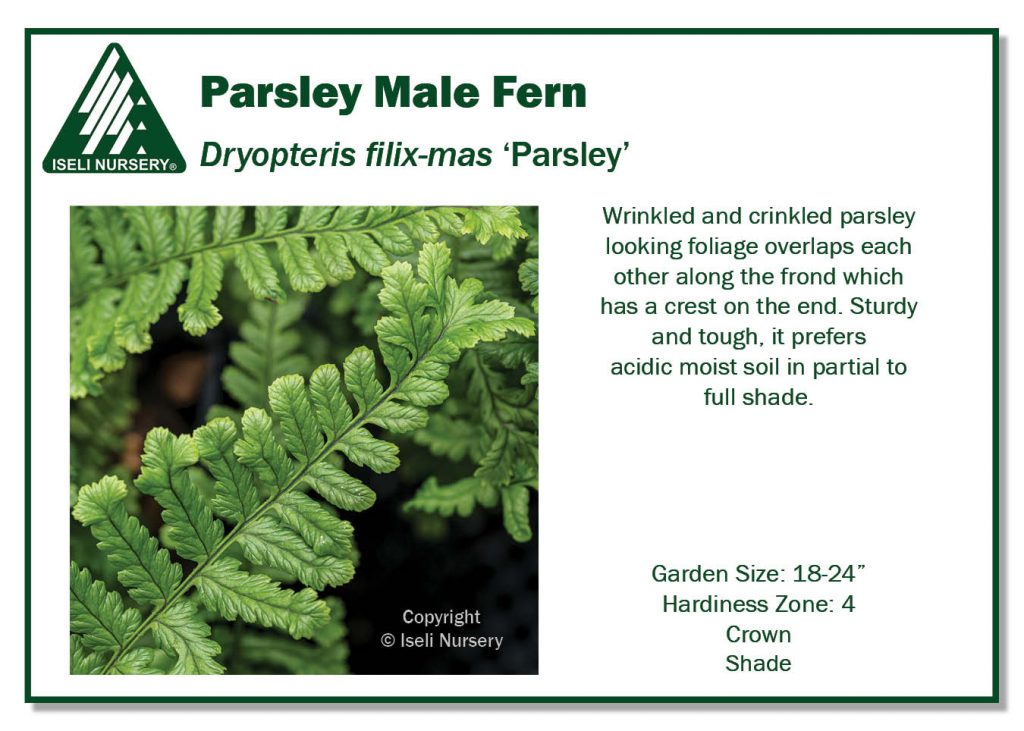 Parsley Male Fern
The Parsley Male Fern has wrinkled and crinkly, parsley looking foliage, that overlaps each other along the frond, which has a crest on the end. Sturdy and tough, it prefers acidic moist soil in partial to full shade.


Dryopteris filix-mas 'Parsley'
Garden Size: 8-12″
Deciduous
Download a printable point of sale sign HERE.
View General planting instructions HERE.