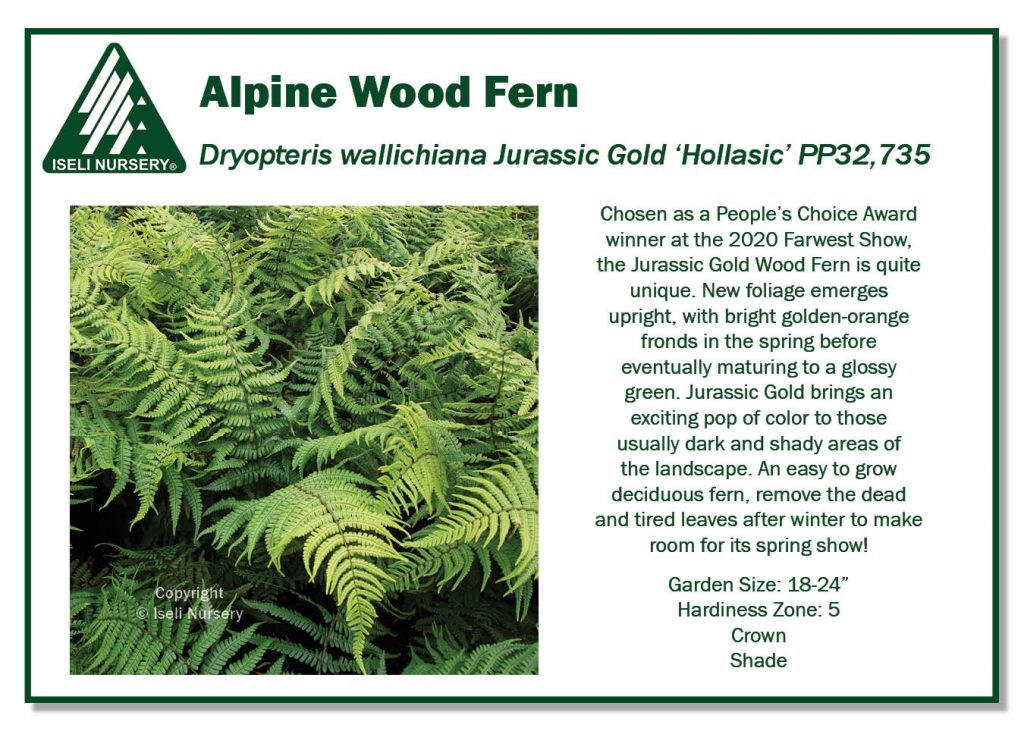 Alpine Wood Fern
Chosen as a People's Choice Award winner at the 2020 Farwest Show, the Jurassic Gold Wood Fern is quite unique. New foliage emerges upright, with bright golden-orange fronds in the spring before
eventually maturing to a glossy green. Jurassic Gold brings an exciting pop of color to those usually dark and shady areas of the landscape. An easy to grow deciduous fern, remove the dead and tired leaves after
winter to make room for its spring show!


Dryopteris wallichiana Jurassic Gold 'Hollasic' PP32,735
Garden Size: 18-24″
Deciduous
Golden-orange to Green
Shade
Download a printable point of sale sign HERE.
View General planting instructions HERE.