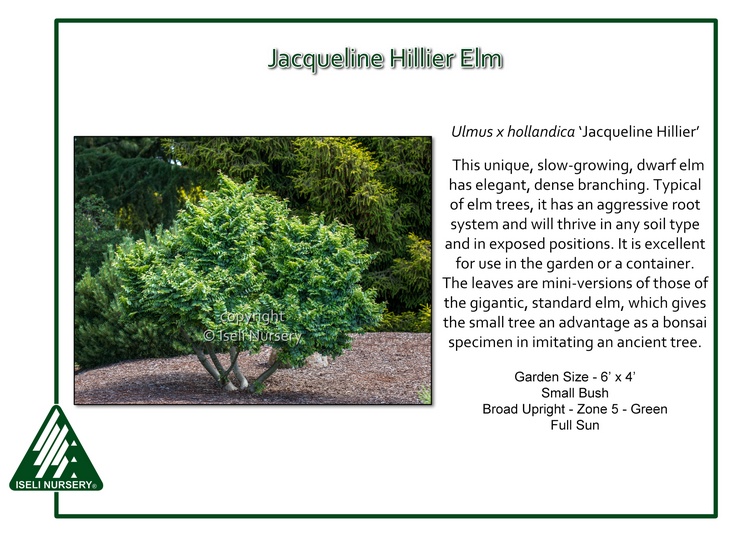 Jacqueline Hillier Elm
Ulmus x hollandica 'Jacqueline Hillier' is a unique, slow-growing, dwarf elm with elegant, dense branching that forms a canopy. Typical of elm trees, it has an aggressive root system and will thrive in any soil type and in exposed positions. It is excellent for use in the garden or a container. The leaves are mini-versions of those of the gigantic, standard elm, which gives the small tree an advantage as a bonsai specimen in imitating an ancient tree.
Garden Size: 6'H x 4'W
Broad Upright – Small
Zone 5
Green
Companion Plant
Full Sun
Download a printable point of sale sign HERE.
View General planting instructions HERE.