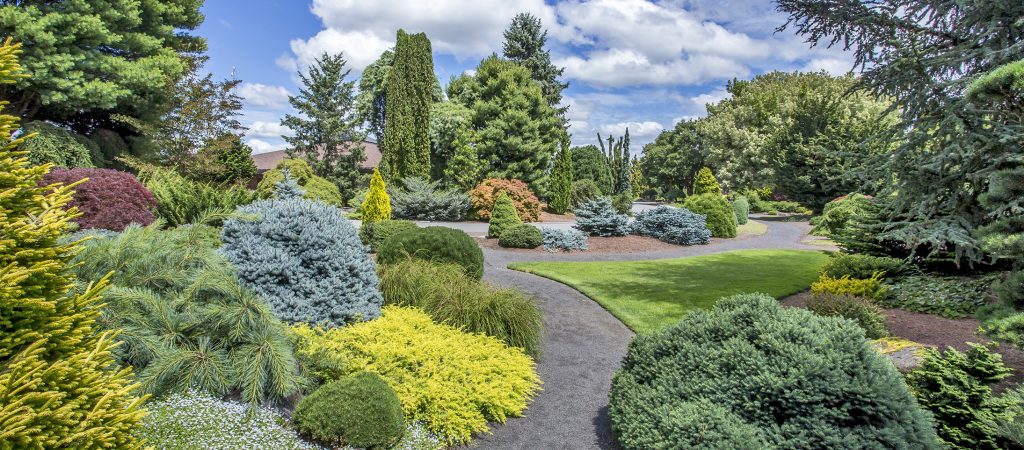 Colorful Conifers®
The numerous Colorful Conifers® offered by Iseli Nursery are a great way to add structure, exciting new textures, and winter interest to your landscape. Conifers are a vast and diverse group of plants, spanning in size from giant forest trees to tiny miniatures. They bring an exciting array of color, from the darkest greens to the brightest yellows, blues, and even reds, providing 12 Months of Color®. They offer many variable growth rates, habits, and textures to help create a stunning landscape!
How Our Conifers Are Categorized
Iseli Nursery grows hundreds of conifer cultivars spanning over 23 different genera of coniferous plants. Below is list of the conifers you can find from Iseli, sorted by Genus (Common Name).