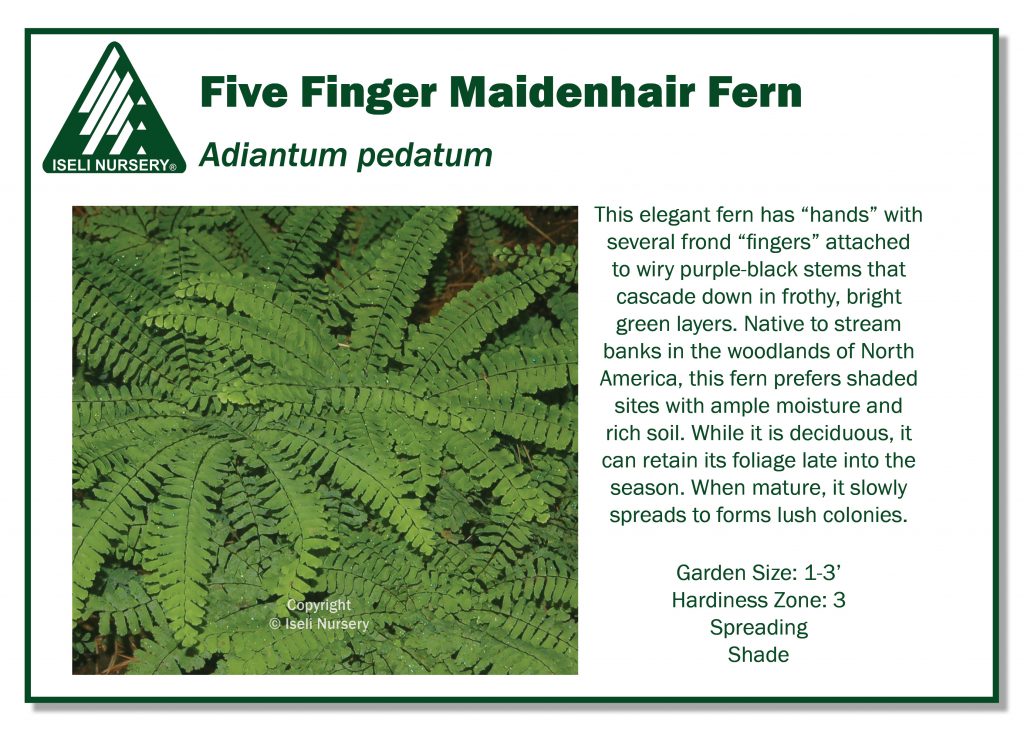 Five Finger Maidenhair Fern
This elegant fern has "hands" with several frond "fingers" attached to wiry purple-black stems that cascade down in frothy, bright green layers. Native to stream banks in the woodlands of North America, this fern prefers shaded sites with ample moisture and rich soil. While it is deciduous, it can retain its foliage late into the season. When mature, it slowly spreads to forms lush colonies.


Adiantum pedatum
Garden Size: 1-3′
Deciduous
Hardiness Zone: 3
Spreading
Download a printable point of sale sign HERE.
View General planting instructions HERE.