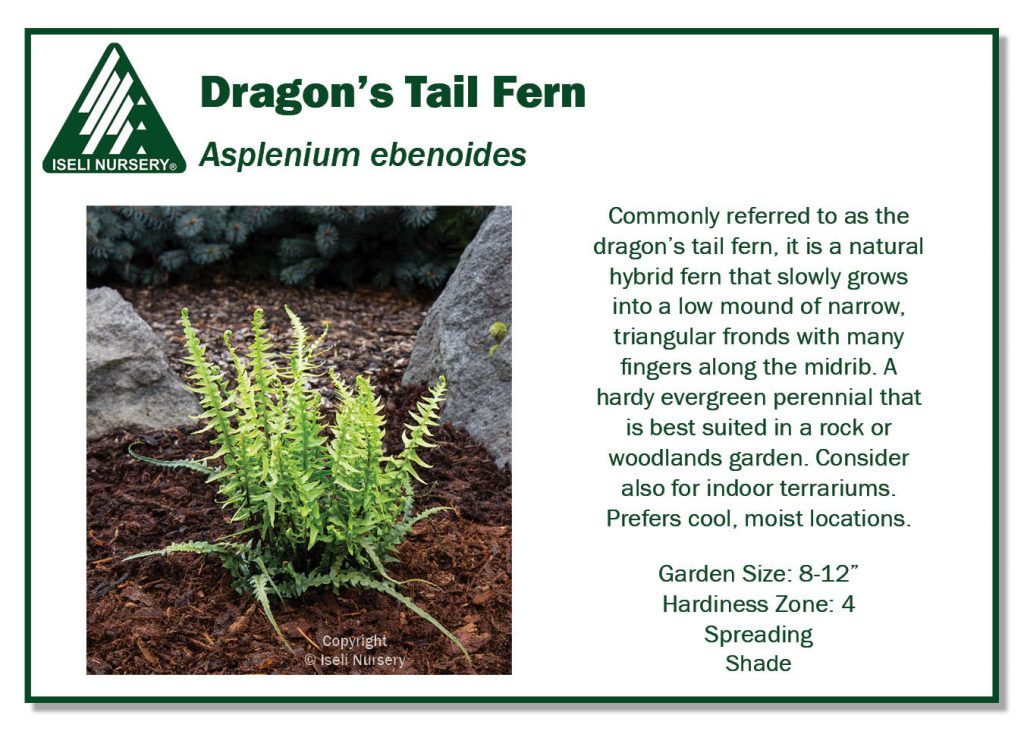 Dragon's Tail Fern
Commonly referred to as the dragon's tail fern, it is a natural hybrid fern that slowly grows into a low mound of narrow, triangular fronds with many fingers along the midrib. A hardy evergreen perennial that
is best suited in a rock or woodlands garden. Consider also for indoor terrariums. Prefers cool, moist locations.


Asplenium ebenoides
Garden Size: 8-12″
Evergreen
Hardiness Zone: 4
Spreading
Download a printable point of sale sign HERE.
View General planting instructions HERE.