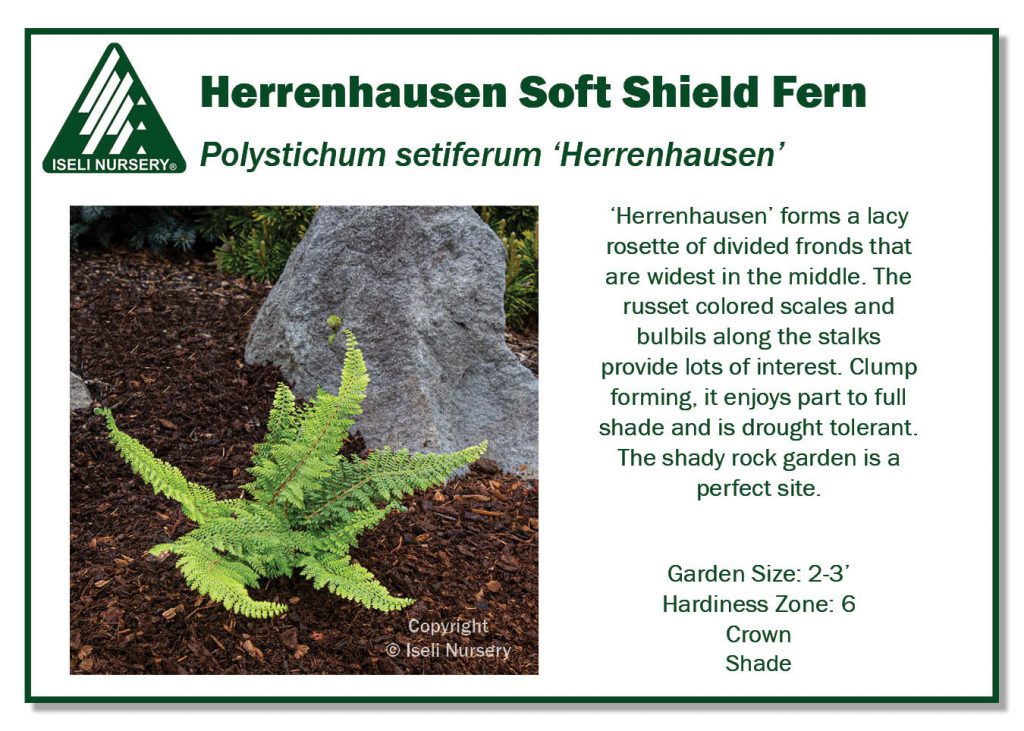 Herrenhausen Soft Shield Fern
'Herrenhausen' soft shield fern forms a lacy rosette of divided fronds that are widest in the middle. The russet colored scales and bulbils along the stalks provide lots of interest. Clump forming, it enjoys part to full shade and
is drought tolerant. The shady rock garden is a perfect site.


Polystichum setiferum 'Herrenhausen'
Garden Size: 2-3′
Evergreen
Download a printable point of sale sign HERE.
View General planting instructions HERE.