Dwarf conifers lead the way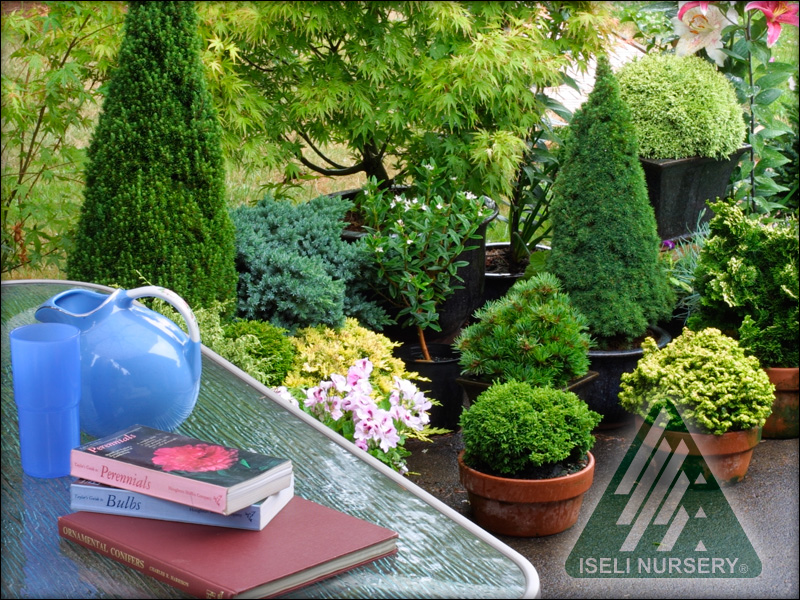 Patio container gardening is becoming more popular as traditional garden space gets smaller and smaller. Japanese maples and dwarf conifers adapt very well to life in a container offering the patio gardener an exciting assortment of plants to work with. Many garden enthusiasts are using dwarf and miniature conifers and other diminutive and alpine plants in an assortment of small containers or troughs to create miniature landscapes. Traditional terracotta pots or fine glazed pottery, natural stone troughs or those hand-crafted from readily available materials, and wood boxes of various shapes and sizes are all suitable containers for a patio container garden.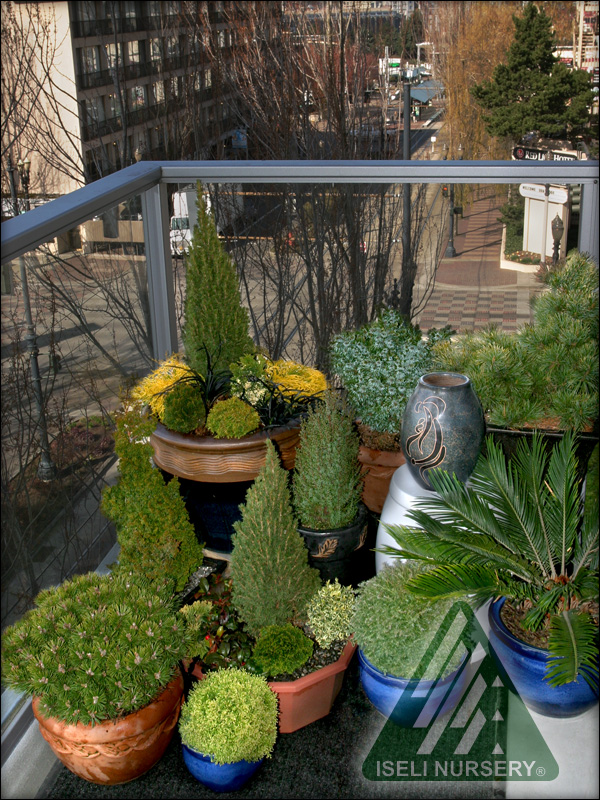 Container gardening may also be an exciting alternative for those living in colder hardiness climates. Those cherished rare and unusual plants that would never survive a winter planted in the sub-freezing landscape may be enjoyed during the spring and summer and then overwinter in a well-lit, insulated garage, greenhouse or other protective structure. Larger decks and patios may be able to support the use of larger wooden containers planted with a combination of a small Japanese maple, a dwarf conifer or two and smaller perennials or annuals making a delightful container garden with year-
round interest. Smaller patio gardens can be created using fine pottery or terracotta pots planted with individual specimens of various sizes and arranged as the heart desires. Natural stone troughs or the popular hypertufa handcrafted containers are excellent choices for the miniature container garden where patio space is particularly limited or when diminutive rock garden and alpine plants are desired to create a miniature landscape.
Slow growing or small-leaved Japanese maples for the Patio Garden:
Relatively slow growers, these Japanese maples are easy to maintain in a container. Occasional light pruning to contain size and thinning to create an open form and
attractive branch structure will enhance these lovely patio specimens. When grown in combination with other plants, keep in mind the overall scale of your miniature garden. The Japanese maples may be used as a canopy to provide shade for your companion plants, such as dwarf hemlocks, Hosta or other shade lovers.
Dwarf conifers will grow for many years in a container. When planted with companion plants, delightful miniature landscapes can be created. Dwarf conifers will provide year-round color and texture in the patio container garden. Some cultivars may require annual shearing to maintain their size or shape, but with the vast selection of true dwarf and miniature conifers available, your container garden can be almost maintenance free.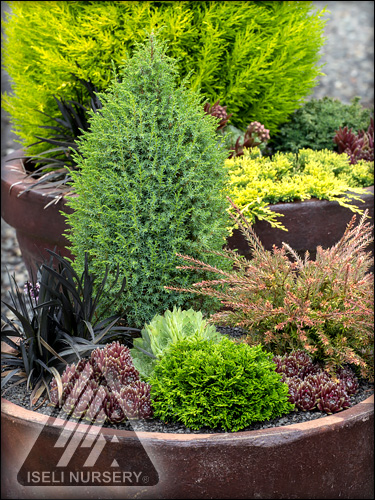 Irrigation and fertilization will be the primary concerns for the patio gardener. Container plants will do best in a moist, well-drained soil, high in organic matter. Most local garden centers supply an excellent selection of potting soils that work very well with Japanese maples, dwarf conifers and other companion plants. Slow release or water-soluble fertilizers should be used to provide the nutrients needed for healthy plant growth.
True dwarf and miniature conifers for the Patio Garden:
The listed plants are just a very few that are suitable for patio container gardening. The portable nature of the container garden enables the enthusiast to be very creative and change their garden for special events, holidays or as the seasons change. With the addition of flowering annuals perennials or even vegetables, the patio garden can be very fulfilling for those with limited space or just want to make the patio a more comfortable, inviting outdoor room.