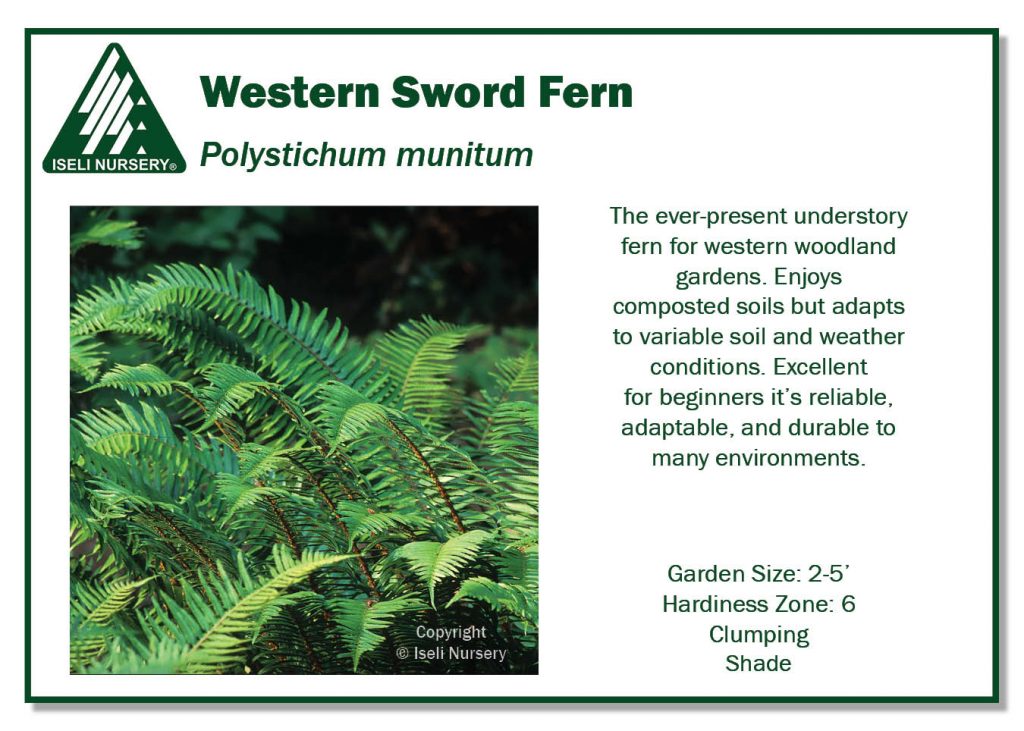 Western Sword Fern
The ever-present understory fern for western woodland gardens. Enjoys composted soils but adapts to variable soil and weather conditions. Excellent for beginners it's reliable, adaptable, and durable to many environments.


Polystichum munitum
Garden Size: 8-12″
Evergreen
Hardiness Zone: 6
Clumping
Download a printable point of sale sign HERE.
View General planting instructions HERE.