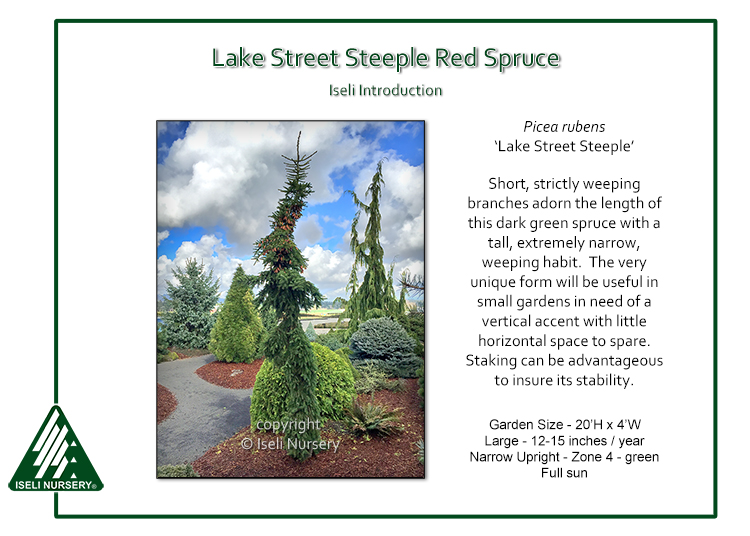 Lake Street Steeple Red Spruce
Short, strictly weeping branches adorn the length of this dark green spruce with a tall, extremely narrow, weeping habit. The very unique form of Picea rubens 'Lake Street Steeple' will be useful in small gardens in need of a vertical accent with little horizontal space to spare. Staking can be advantageous to insure its stability.
Garden Size: 20'H x 4'W
Large: 12-15″/year
Narrow Upright
Zone 4
Green
Conifer
Full Sun
Download a printable point of sale sign HERE.
View General planting instructions HERE.