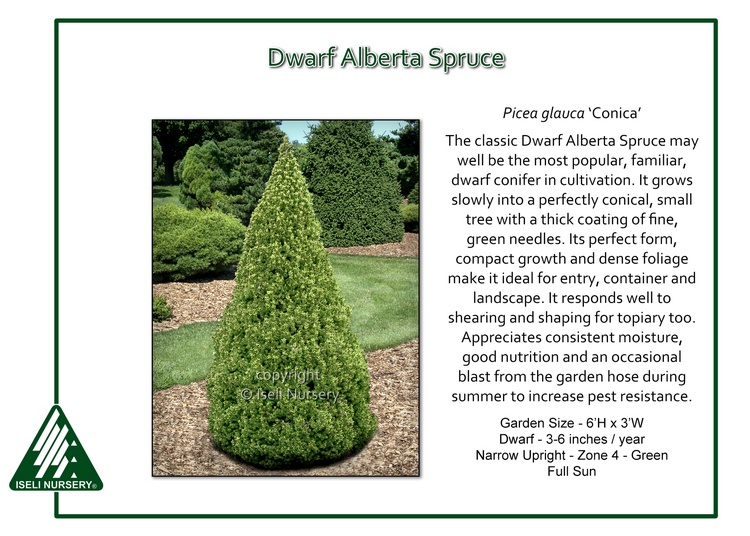 Dwarf Alberta Spruce
The classic Dwarf Alberta Spruce (Picea glauca 'Conica') may well be the most popular, familiar, dwarf conifer in cultivation. It grows slowly into a perfectly conical, small tree with a thick coating of fine, green needles. Its perfect form, compact growth and dense foliage make it ideal for entry, container and landscape. It responds well to shearing and shaping for topiary too. Found at Lake Leggan, Alberta, Canada, by Prof. J.G. Jack and Alfred Rehder of the Arnold Arboretum in 1904, it appreciates consistent moisture, good nutrition and an occasional blast from the garden hose during summer to increase pest resistance.
Garden Size: 6'H x 3'W
Dwarf: 3-6″/year
Narrow Upright
Zone 4
Green
Conifer
Full Sun
Download a printable point of sale sign HERE.
View General planting instructions HERE.