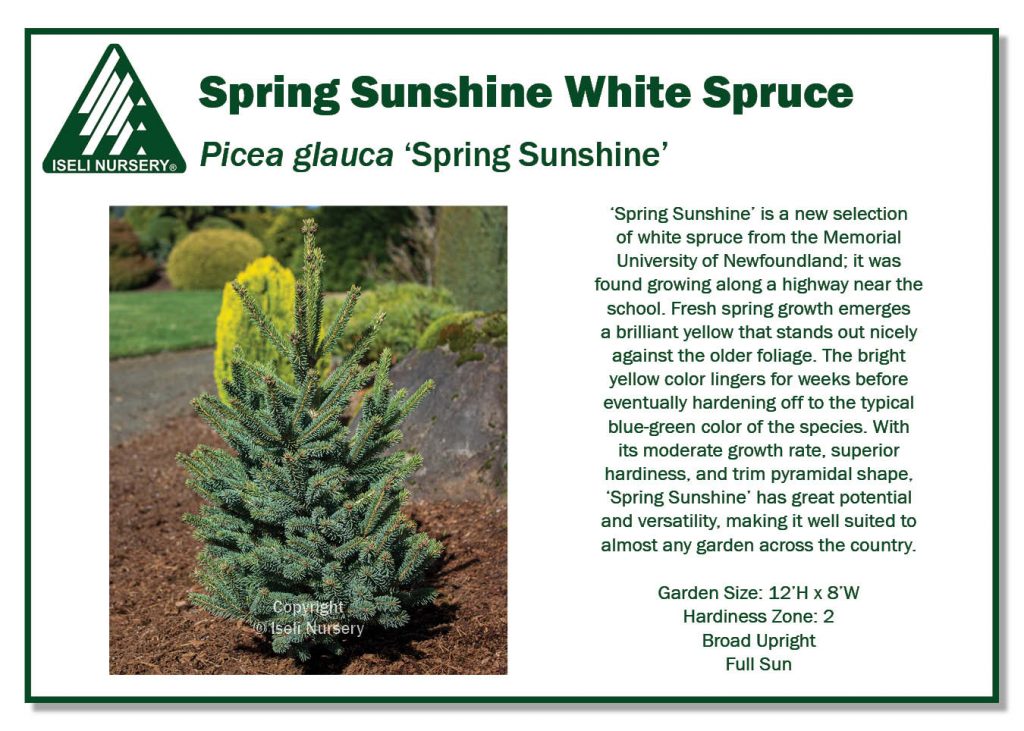 Spring Sunshine White Spruce
'Spring Sunshine' is a new selection of white spruce from the Memorial University of Newfoundland; it was found growing along a highway near the school. Fresh spring growth emerges a brilliant yellow that stands out nicely against the older foliage. The bright yellow color lingers for weeks before eventually hardening off to the typical blue-green color of the species. With its moderate growth rate, superior hardiness, and trim pyramidal shape, 'Spring Sunshine' has great potential and versatility, making it well suited to almost any garden across the country.


Picea glauca 'Spring Sunshine'
Garden Size: 12'H x 8'W
Growth Rate: 6-12″/year
Hardiness Zone: 2
Broad Upright
Download a printable point of sale sign HERE.
View General planting instructions HERE.