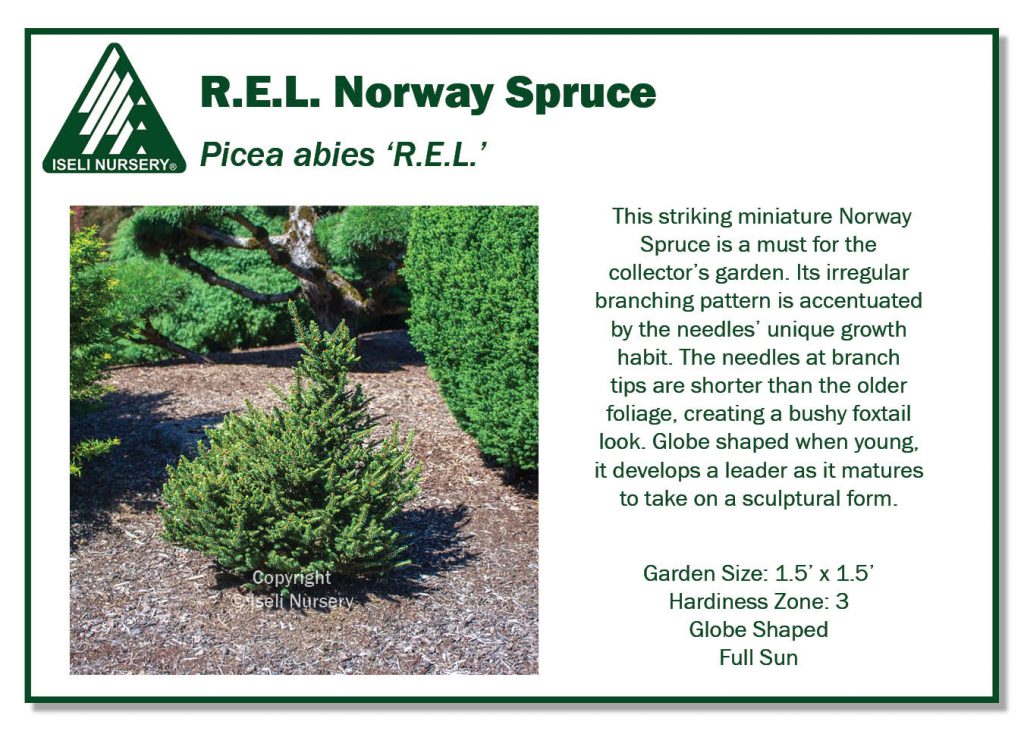 R.E.L. Norway Spruce
This striking miniature Norway Spruce is a must for the collector's garden. Its irregular branching pattern is accentuated by the needles' unique growth habit. The needles at branch tips are shorter than the older foliage, creating a bushy foxtail look. Globe shaped when young, it develops a leader as it matures to take on a sculptural form.
Picea abies R.E.L.
Garden Size: 1.5′ x 1.5′
Growth Rate: 1-3″/year
Hardiness Zone: 3
Globe Shaped
Download a printable point of sale sign HERE.
View General planting instructions HERE.