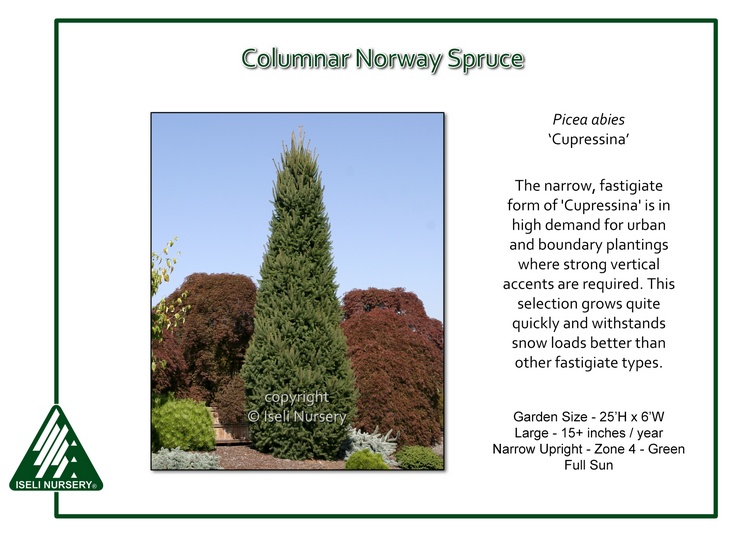 Columnar Norway Spruce
The narrow, fastigiate form, Picea abies 'Cupressina' is in high demand for urban and boundary plantings where strong vertical accents are required. This selection grows quite quickly and withstands snow loads better than other fastigiate types.


Picea abies 'Cupressina'
Hardiness Zone:
Narrow Upright
Download a printable point of sale sign HERE.
View General planting instructions HERE.