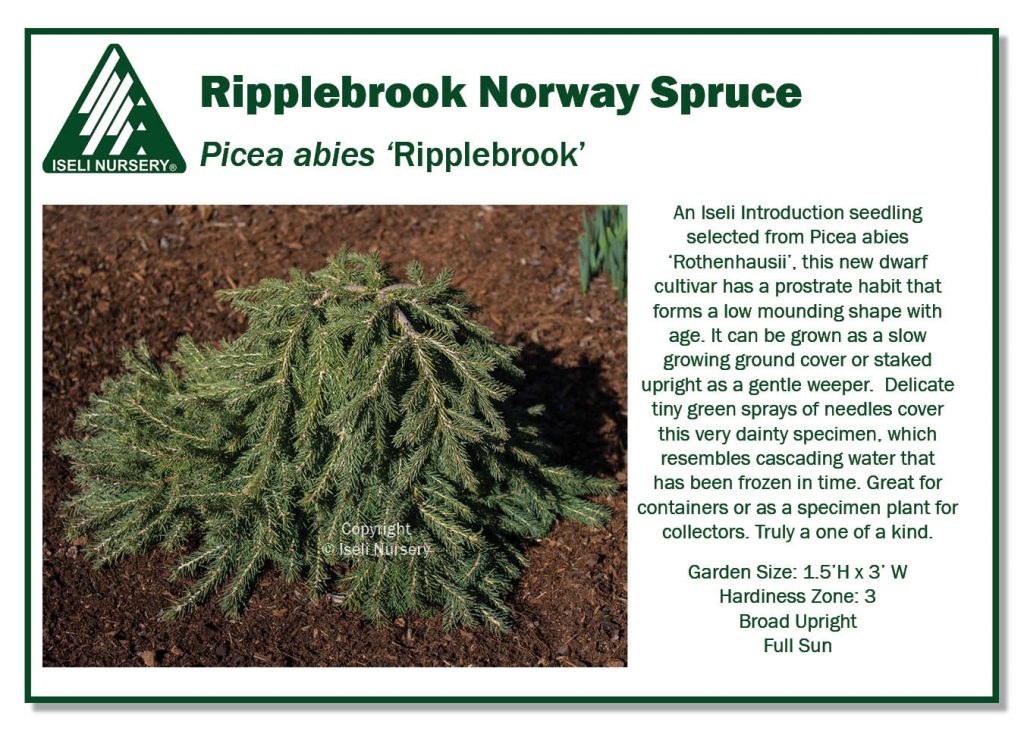 Ripplebrook Norway Spruce
An Iseli Introduction seedling selected from Picea abies 'Rothenhausii', this new dwarf cultivar has a prostrate habit that forms a low mounding shape with age. It can be grown as a slow growing ground cover or staked upright as a gentle weeper.  Delicate tiny green sprays of needles cover this very dainty specimen, which resembles cascading water that has been frozen in time. Great for containers or as a specimen plant for collectors. Truly a one of a kind.

Picea abies 'Ripplebrook'
Garden Size: 1.5'H x 3'W
Growth Rate: 12″+/year
Hardiness Zone 3
Broad Upright
Download a printable point of sale sign HERE.
View General planting instructions HERE.