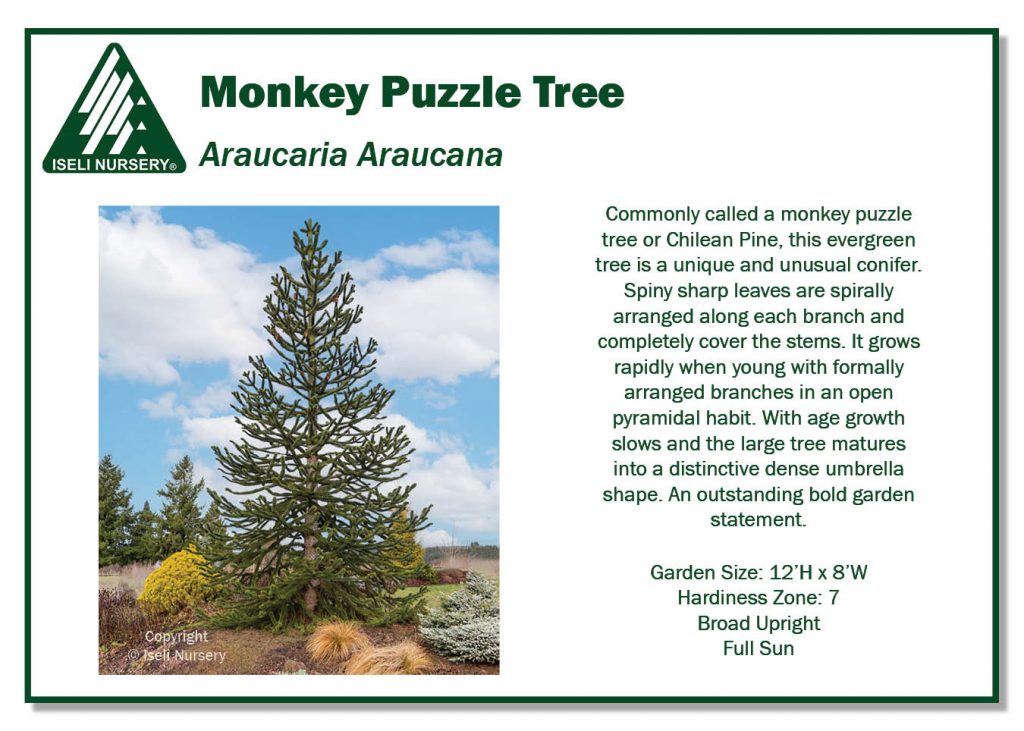 Monkey Puzzle Tree
Commonly called a monkey puzzle tree or Chilean Pine, this evergreen tree is a unique and unusual conifer. Spiny sharp leaves are spirally arranged along each branch and completely cover the stems. It grows rapidly when young with formally arranged branches in an open pyramidal habit. With age growth slows and the large tree matures into a distinctive dense umbrella shape. An outstanding bold garden statement.


Araucaria araucana
Garden Size: 12'H x 8'W
Growth Rate: 6-12″/Year
Hardiness Zone: 7
Broad Upright
Download a printable point of sale sign HERE.
View General planting instructions HERE.