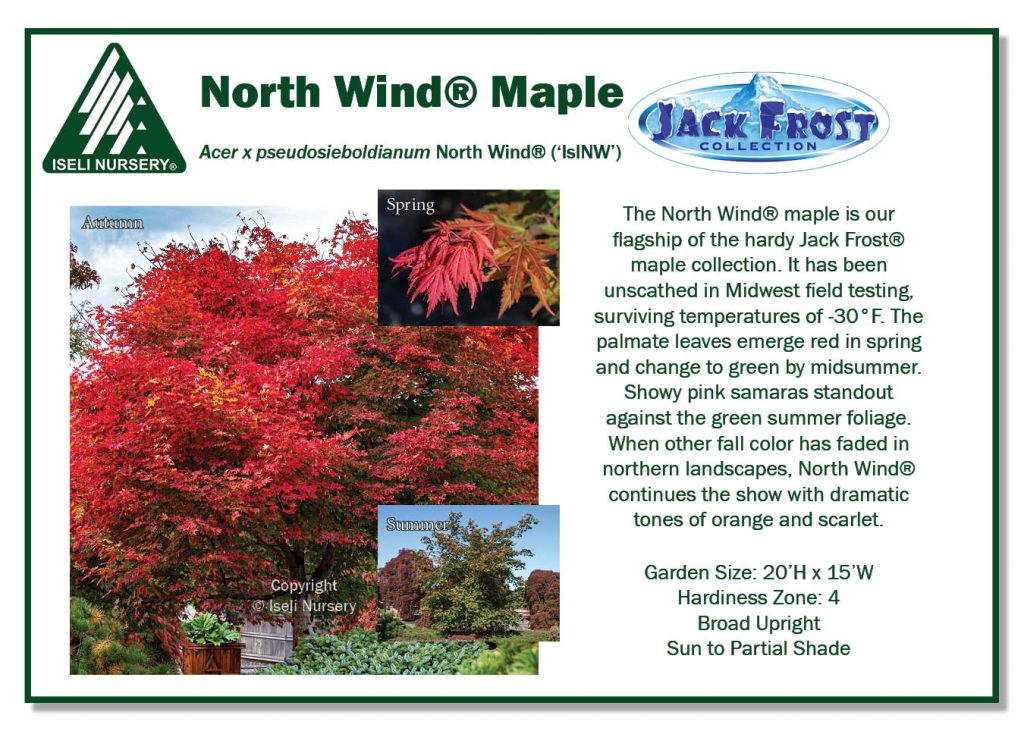 North Wind® Maple – Jack Frost® Collection
The North Wind® maple is our flagship of the hardy Jack Frost® maple collection. It has been unscathed in Midwest field testing, surviving temperatures of -30°F. The palmate leaves emerge red in spring and change to green by midsummer. Showy pink samaras standout against the green summer foliage. When other fall color has faded in northern landscapes, North Wind® continues the show with dramatic tones of orange and scarlet.


Acer x pseudosieboldianum North Wind® ('IslNW')
Garden Size: 20'H x 15'W
Growth Rate: 12-15″/year
Iseli Introduction!

Hardiness Zone 4
Broad Upright
Sun to Partial Shade
Green Garden Maple
Download a printable point of sale sign HERE.
View General planting instructions HERE.


← Back to the Jack Frost® Collection page