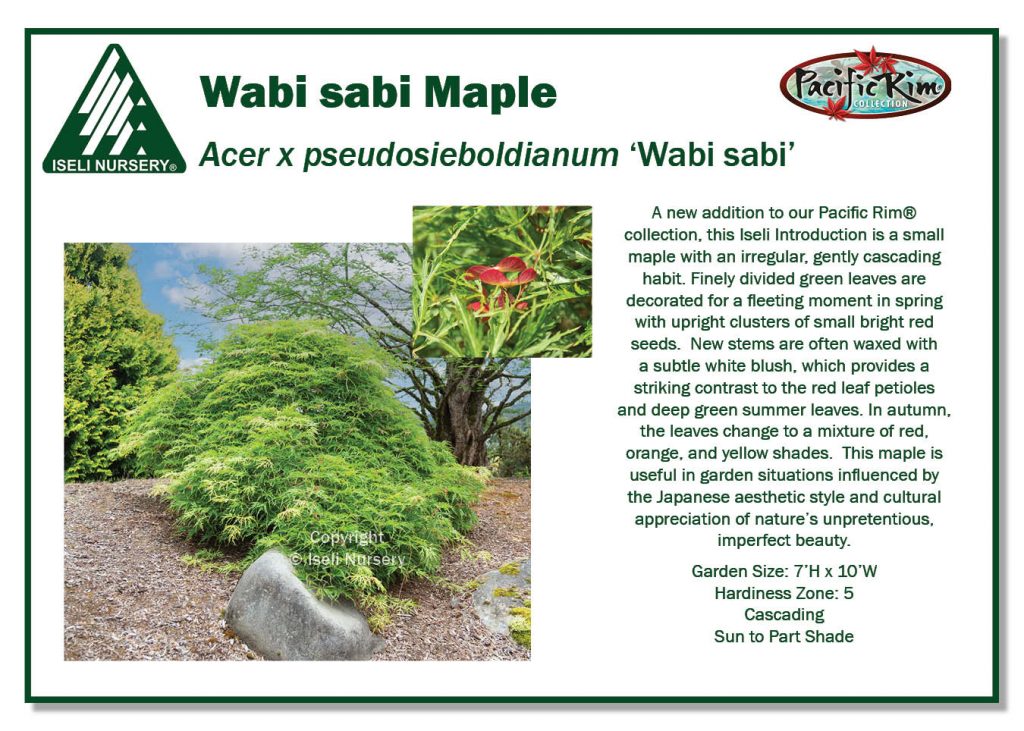 Wabi sabi Maple – Pacific Rim® Collection
A new addition to our Pacific Rim® collection, this Iseli Introduction is a small maple with an irregular, gently cascading habit. Finely divided green leaves are decorated for a fleeting moment in spring with upright clusters of small bright red seeds. New stems are often waxed with a subtle white blush, which provides a striking contrast to the red leaf petioles and deep green summer leaves. In autumn, the leaves change to a mixture of red, orange, and yellow shades. This maple is useful in garden situations influenced by the Japanese aesthetic style and cultural appreciation of nature's unpretentious, imperfect beauty.
Acer x pseudosieboldianum 'Wabi sabi'
Garden Size: 7'H x 10'W
Growth Rate: 4-7″/year
Iseli Introduction!
Hardiness Zone: 5
Cascading
Sun to partial Shade
Green Foliage
Download a printable point of sale sign HERE.
View General planting instructions HERE.