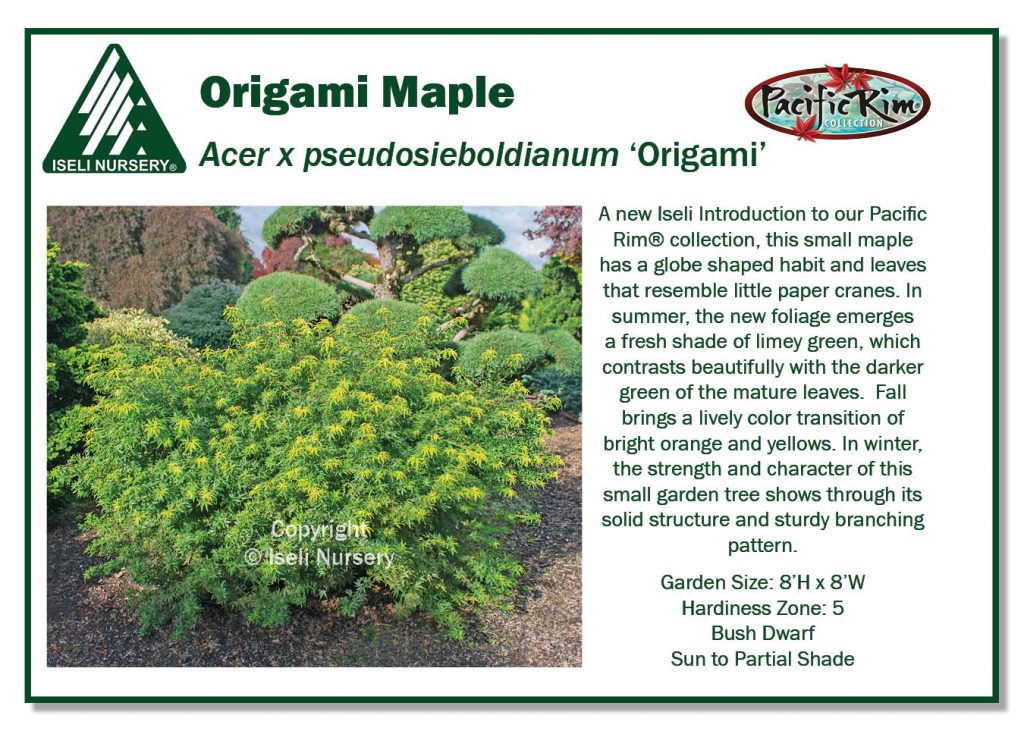 Origami Maple – Pacific Rim® Collection
A new Iseli Introduction to our Pacific Rim® collection, this small maple has a globe shaped habit and leaves that resemble little paper cranes. In summer, the new foliage emerges a fresh shade of limey green, which contrasts beautifully with the darker green of the mature leaves. Fall brings a lively color transition of bright orange and yellows. In winter, the strength and character of this small garden tree shows through its solid structure and sturdy branching pattern.
Acer x pseudosieboldianum 'Origami'
Garden Size: 8'H x 8'W
Growth Rate: 4-6″/year
Iseli Introduction!
Hardiness Zone 5
Bush Dwarf
Sun to Partial Shade
Green Foliage


Download a printable point of sale sign HERE.
View General planting instructions HERE.