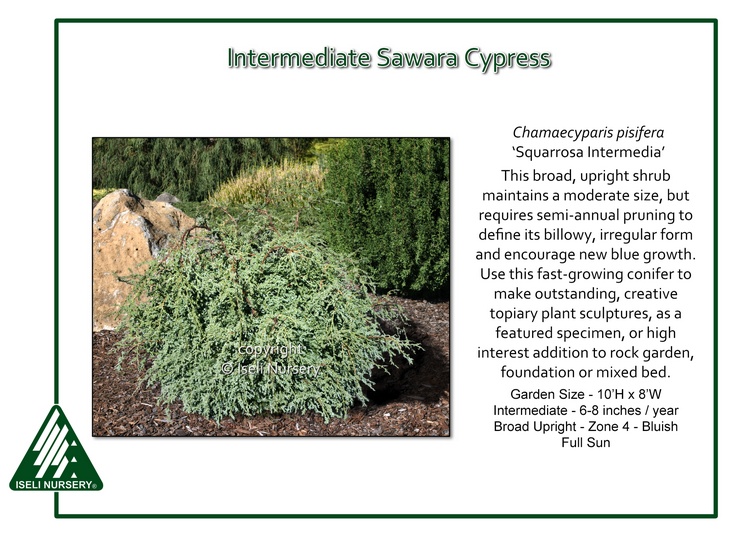 Intermediate Sawara Cypress
Use the fast-growing Chamaecyparis pisifera 'Squarrosa Intermedia' to make outstanding, creative plant sculptures. Trained as silvery, blue-green elephants, bears, sea serpents or imaginative shapes, the long, whip-like, feathery branches fill in with fluffy, needle-like foliage. Cultivated since 1923, the broad, upright shrub maintains a moderate size, but requires semi-annual pruning to redefine its billowy, irregular forms and encourage new bluish growth. Use as focal point, topiary or high interest addition to rock garden, foundation or mixed bed.
Garden Size: 10'H x 8'W
Dwarf: 6-8″/year
Broad Upright
Zone 4
Bluish
Conifer
Full Sun
Download a printable point of sale sign HERE.
View General planting instructions HERE.