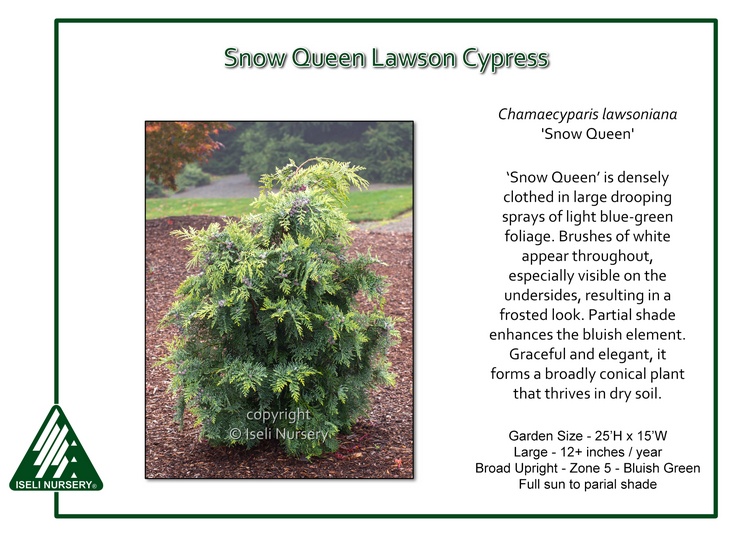 Snow Queen Lawson Cypress
Chamaecyparis lawsoniana 'Snow Queen' is densely clothed in large drooping sprays of light blue‑green foliage. Brushes of white appear throughout, especially visible on the undersides, resulting in a frosted look. Partial shade enhances the bluish element. Graceful and elegant, it forms a broadly conical plant that thrives in dry soil.
Garden Size: 25'H x 15'W
Large: 12″+/year
Broad Upright
Zone 5
Bluish Green
Conifer
Full Sun to Partial Shade
Download a printable point of sale sign HERE.
View General planting instructions HERE.