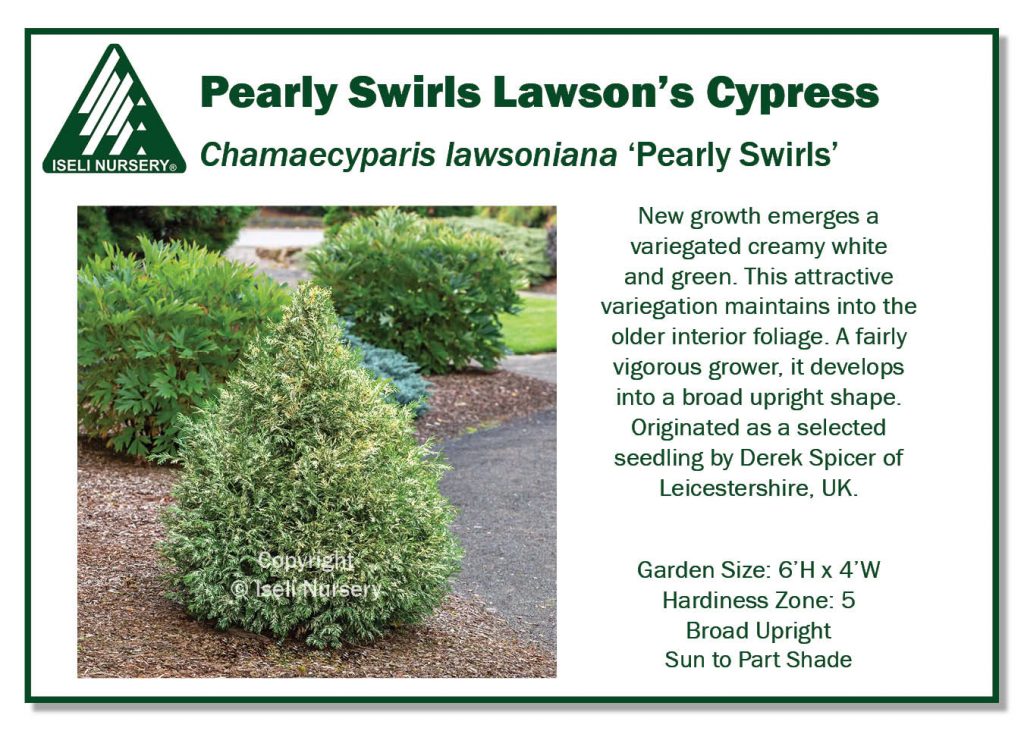 Pearly Swirls Lawson's Cypress
New growth emerges a variegated creamy white and green. This attractive variegation maintains into the older interior foliage. A fairly vigorous grower, it develops into a broad upright shape. Originated as a selected seedling by Derek Spicer of Leicestershire, UK.


Chamaecyparis lawsoniana 'Pearly Swirls'
Garden Size: 6″H x 4″W
Growth Rate: 1-6″/year
Hardiness Zone 5
Broad Upright
Sun to Partial Shade
Variegated Needle
Download a printable point of sale sign HERE.
View General planting instructions HERE.