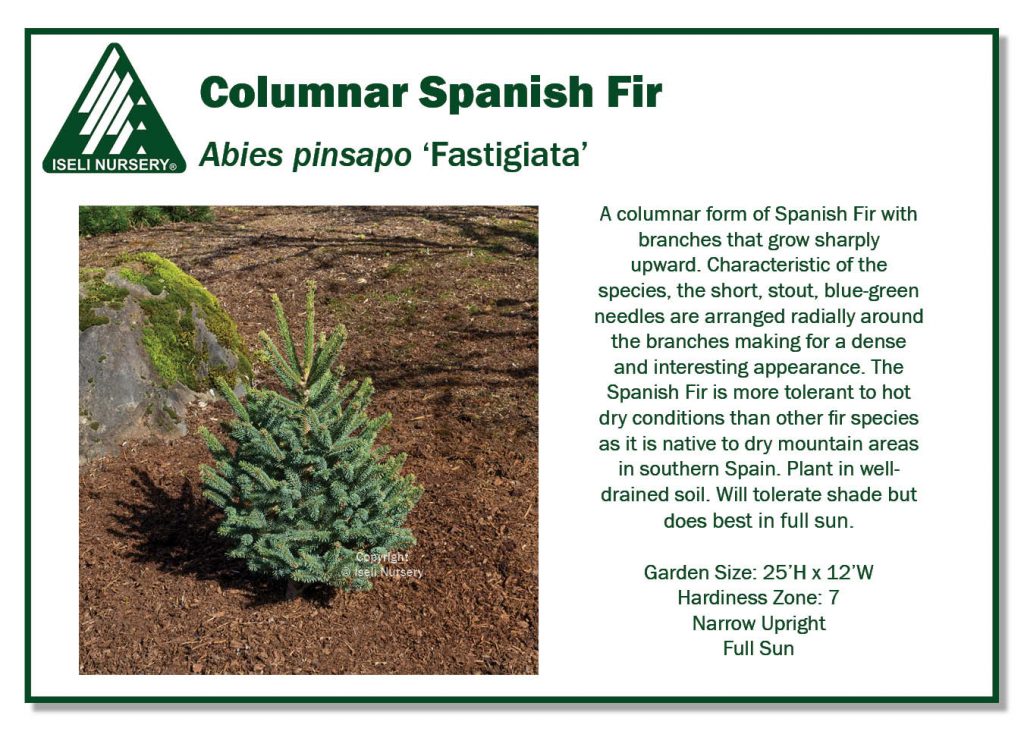 Columnar Spanish Fir
A columnar form of Spanish Fir with branches that grow sharply upward. Characteristic of the species, the short, stout, blue-green needles are arranged radially around the branches making for a dense and interesting appearance. The Spanish Fir is more tolerant to hot dry conditions than other fir species as it is native to dry mountain areas in southern Spain. Plant in well-drained soil. Will tolerate shade but does best in full sun.


Abies pinsapo 'Fastigiata'
Garden Size: 25'H x 12'W
Growth Rate: 12″+/Year
Hardiness Zone: 7
Narrow Upright
Download a printable point of sale sign HERE.
View General planting instructions HERE.