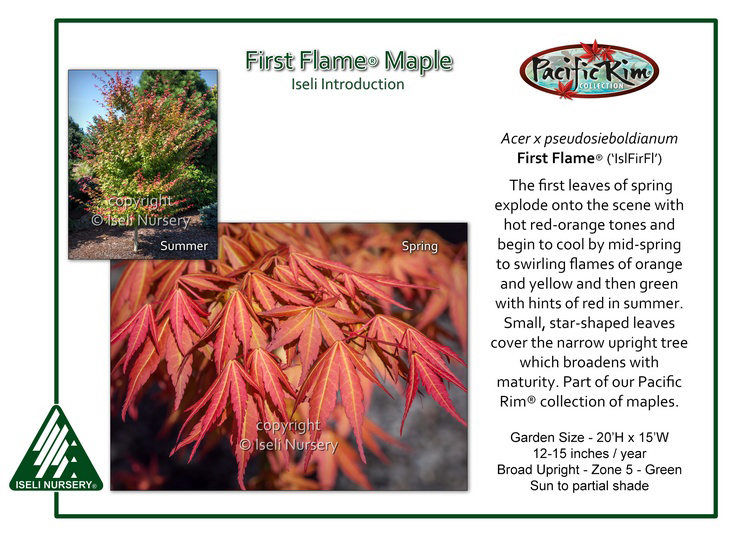 First Flame® Maple – Pacific Rim® Collection
The initial leaves of spring from the First Flame® maple explode onto the scene with hot red-orange tones and begin to cool by mid-spring to swirling flames of orange and yellow and then green with hints of red in summer. Small, star-shaped leaves cover the narrow upright tree which broadens with maturity. Part of our Pacific Rim® collection of maples.


Acer x pseudosieboldianum First Flame® ('IsFirFl')
Garden Size: 20'H x 15'W
Growth Rate: 12-15″/year
Iseli Introduction
Hardiness Zone 5
Broad Upright
Sun to Partial Shade
Green Garden Maple

Download a printable point of sale sign HERE.
View General planting instructions HERE.


← Back to the Pacific Rim® Collection page