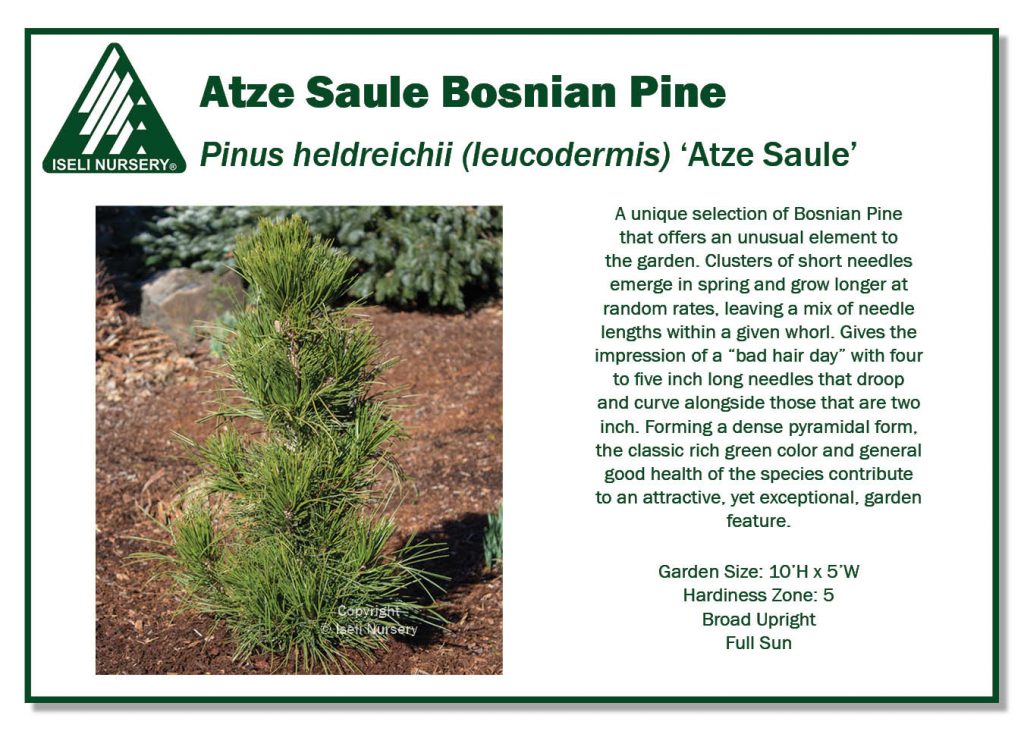 Atze Saule Bosnian Pine
A unique selection of Bosnian Pine that offers an unusual element to the garden. Clusters of short needles emerge in spring and grow longer at random rates, leaving a mix of needle lengths within a given whorl. Gives the impression of a "bad hair day" with four to five inch long needles that droop and curve alongside those that are two inch. Forming a dense pyramidal form, the classic rich green color and general good health of the species contribute to an attractive, yet exceptional, garden feature.


Pinus heldreichii (leucodermis) 'Atze Saule'
Garden Size: 10'H x 5'W
Growth Rate: 1-6″/Year
Hardiness Zone:
Broad Upright
Download a printable point of sale sign HERE.
View General planting instructions HERE.