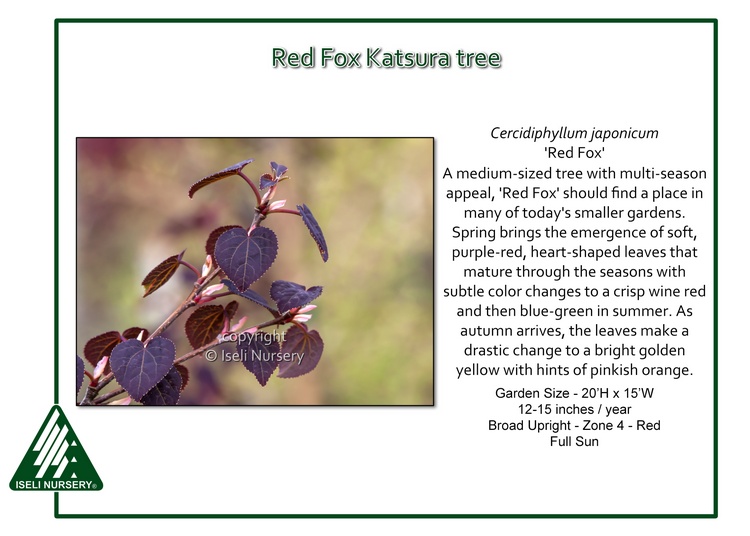 Red Fox Katsura Tree
Cercidiphyllum japonicum 'Red Fox' is a medium-sized tree with multi-season appeal and should find a place in many of today's smaller gardens. Spring brings the emergence of soft, purple-red, heart-shaped leaves that mature through the seasons with subtle color changes to a crisp wine red and then blue-green in summer. As autumn arrives, the leaves make a drastic change to a bright golden yellow with hints of pinkish orange. As an added autumn bonus, the foliage provides a delightfully sweet and spicy scent filling the air with an exotic perfume. 'Red Fox' responds well to thoughtful pruning which will encourage a majestic winter silhouette.
Garden Size: 20'H x 15'W
12-15″/year
Broad Upright
Zone 4
Red
Companion Tree
Full Sun
Download a printable point of sale sign HERE.
View General planting instructions HERE.