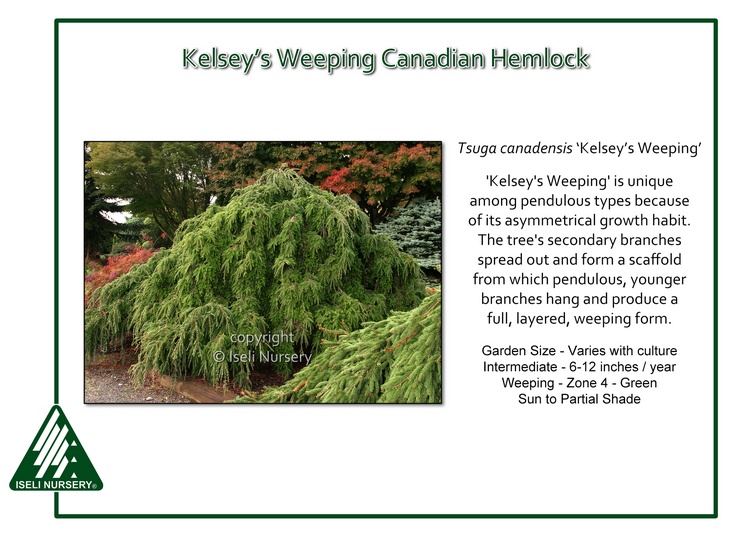 Kelsey's Weeping Canadian Hemlock
Tsuga canadensis 'Kelsey's Weeping' is unique among the pendulous types because of its asymmetrical growth habit. The tree's secondary branches spread out and form a scaffold from which pendulous, younger branches hang and produce a full, layered, weeping form.
Garden Size: Varies with culture
Intermediate: 6-12″/year
Weeping
Zone 4
Green
Conifer
Sun to Partial Shade
Download a printable point of sale sign HERE.
View General planting instructions HERE.