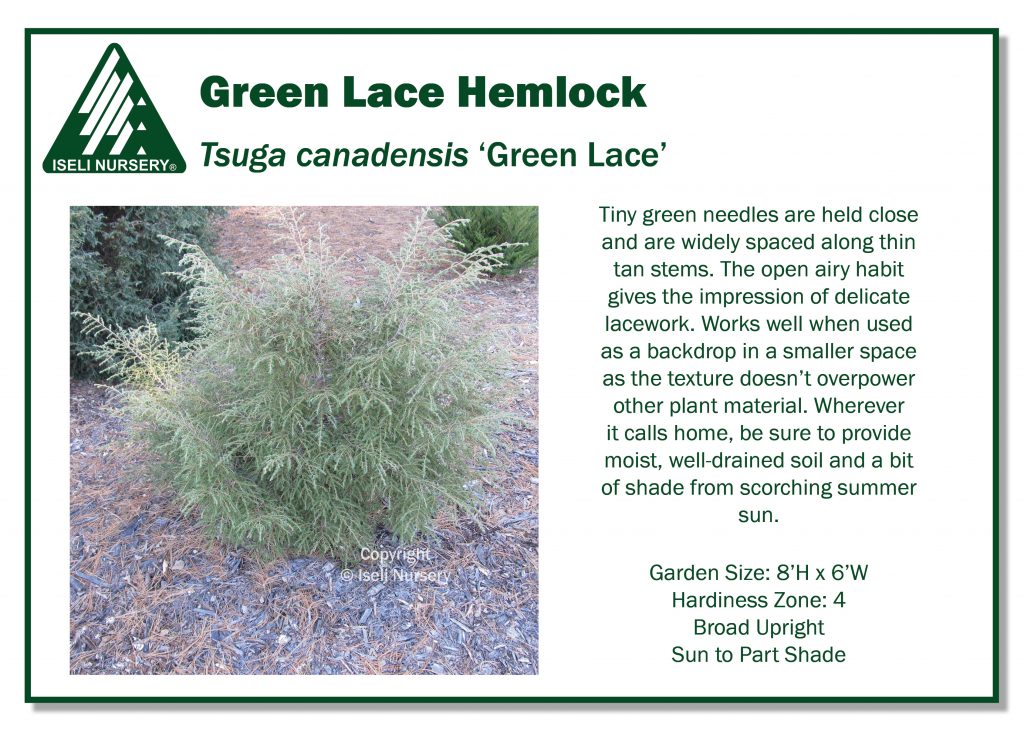 Green Lace Hemlock
Tiny green needles are held close and are widely spaced along thin tan stems. The open airy habit gives the impression of delicate lacework. Works well when used as a backdrop in a smaller space as the texture doesn't overpower other plant material. Wherever it calls home, be sure to provide moist, well-drained soil and a bit of shade from scorching summer sun.


Tsuga canadensis 'Green Lace'
Garden Size: 8'H x 6'W
Growth Rate: 1-6″/Year
Hardiness Zone: 4
Broad Upright
Sun to Part Shade
Green Needles
Download a printable point of sale sign HERE.
View General planting instructions HERE.