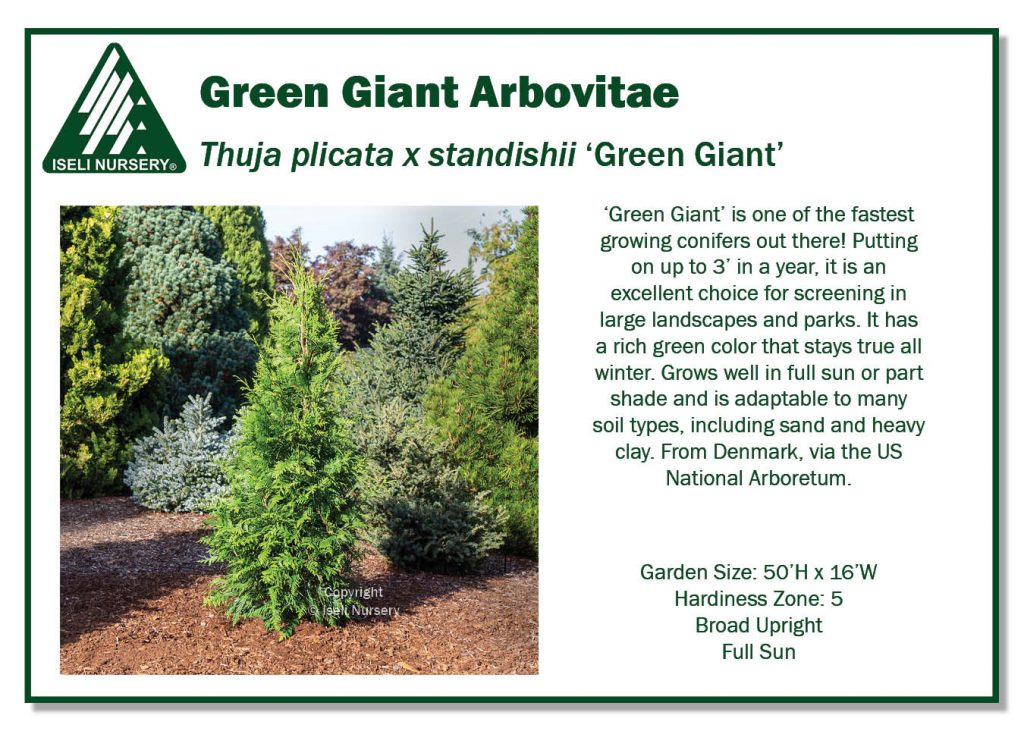 Green Giant Arborvitae
'Green Giant' is definitely one of the fastest growing conifers there is. Putting on up to 3' in a year it is excellent for screening in large landscapes and parks. It has a rich green color that maintains all winter. Grows well in full sun or part shade and is adaptable to many soil types, including sand and heavy clay. From Denmark, via the US National Arboretum.


Thuja plicata x standishii 'Green Giant'
Garden Size: 50'H x 16'W
Growth Rate: 15″+/Year
Hardiness Zone 5
Broad Upright
Download a printable point of sale sign HERE.
View General planting instructions HERE.