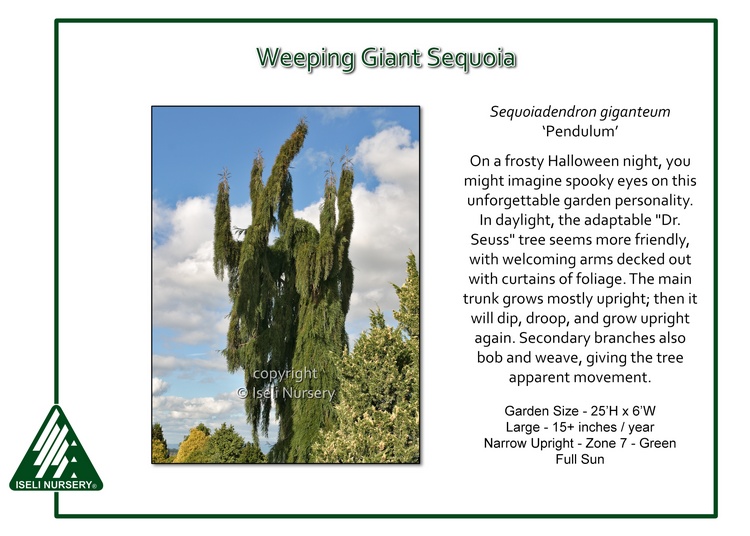 Weeping Giant Sequoia
On a frosty Halloween night, you might imagine spooky eyes on this unforgettable garden personality, the Sequoiadendron giganteum 'Pendulum'. In daylight, the adaptable "Dr. Seuss" tree seems more friendly, with welcoming arms decked out with curtains of foliage. The main trunk grows mostly upright; then it will dip, droop, and grow upright again. Secondary branches also bob and weave, giving the tree apparent movement. Thick drapes of rich, green foliage conceal bark that is thick and fire resistant.
Garden Size: 25'H x 6'W
Large: 15+"/year
Narrow Upright
Zone 7
Green
Conifer
Full Sun
Download a printable point of sale sign HERE.
View General planting instructions HERE.