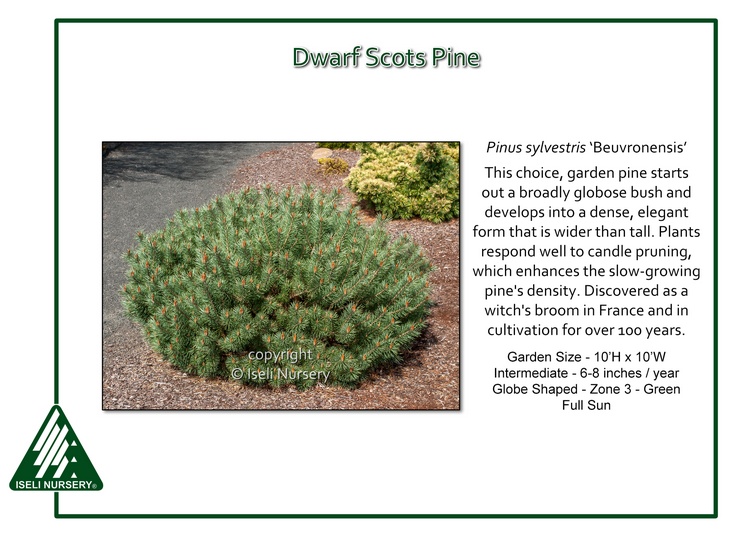 Dwarf Scots Pine
Pinus sylvestris 'Beuvronensis' is a choice, garden pine starting out as a broadly globose bush and developing into a dense, elegant form that is wider than tall. Plants respond well to candle pruning, which enhances the slow-growing pine's density. Discovered as a witch's broom on a scots pine in France and has been in cultivation for over 100 years. Also known as Dwarf Globe Scots Pine or Beuvron Scots Pine.
Garden Size: 10'H x 10'W
Intermediate: 6-8″/year
Globe Shaped
Zone 3
Green
Conifer
Full Sun
Download a printable point of sale sign HERE.
View General planting instructions HERE.