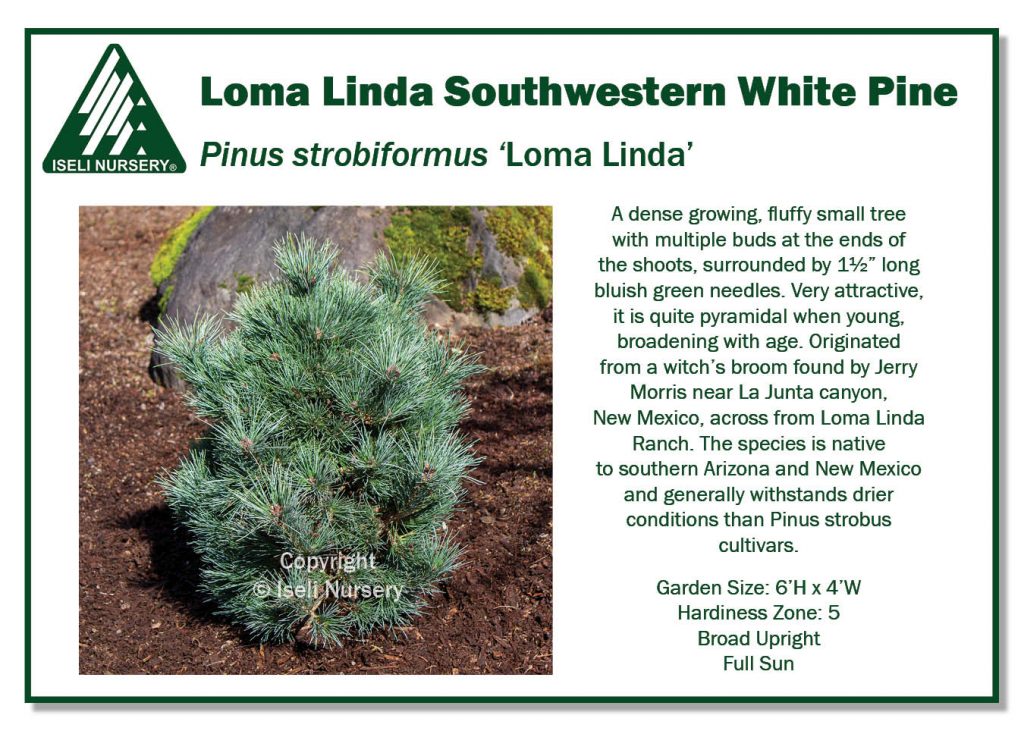 Loma Linda Southwestern White Pine
A dense growing, fluffy small tree with multiple buds at the ends of the shoots, surrounded by 1½" long bluish green needles. Very attractive, it is quite pyramidal when young, broadening with age. Originated
from a witch's broom found by Jerry Morris near La Junta canyon, New Mexico, across from Loma Linda Ranch. The species is native to southern Arizona and New Mexico and generally withstands drier conditions than Pinus strobus cultivars.


Pinus strobiformus 'Loma Linda'
Garden Size:6'H x 4'W
Growth Rate: 1-6″/Year
Hardiness Zone 5
Broad Upright
Full Sun
Blue/Green Needle
Download a printable point of sale sign HERE.
View General planting instructions HERE.