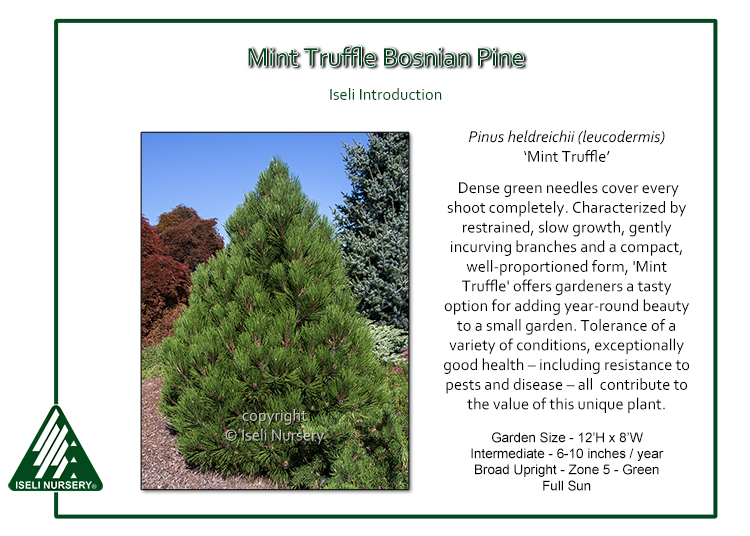 Mint Truffle Bosnian Pine
Shaped more like a broad teardrop than a gourmet truffle, the highly useful Pinus heldreichii (leucodermis) 'Mint Truffle' is nevertheless a wonderful treat. Dense, finely textured, green needles cover every shoot completely (in contrast to some cultivars that reveal bare stems). Characterized by restrained, slow growth, gently incurving branches and a compact, well-proportioned form, 'Mint Truffle' offers gardeners a tasty option for adding year-round beauty to a small garden. Very little needle drop and exceptionally good health, including resistance to disease and pests and tolerance of a variety of conditions, contribute to the value of this unique plant.
Garden Size: 12'H x 8'W
Intermediate: 6-10″/year
Broad Upright
Zone 5
Green
Conifer
Full Sun
Iseli Introduction
Download a printable point of sale sign HERE.
View General planting instructions HERE.