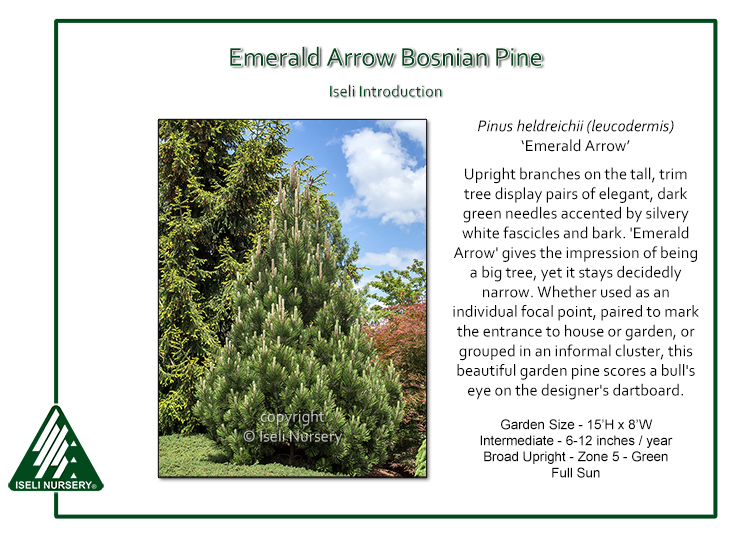 Emerald Arrow Bosnian Pine
Our ongoing efforts to find improved compact conifers resulted in the discovery of Pinus heldreichii (leucodermis) 'Emerald Arrow'. Upright branches on the tall, trim tree display pairs of elegant, dark green needles accented by silvery white fascicles and bark. 'Emerald Arrow' gives the impression of being a big tree, yet it stays decidedly narrow. Whether used as an individual focal point, paired to mark the entrance to house or garden, or grouped in an informal cluster, this beautiful garden pine scores a bull's eye on the designer's dartboard.
Garden Size: 15'H x 8'W
Dwarf: 6-12″/year
Broad Upright
Zone 5
Green
Conifer
Full Sun
Iseli Introduction
Download a printable point of sale sign HERE.
View General planting instructions HERE.