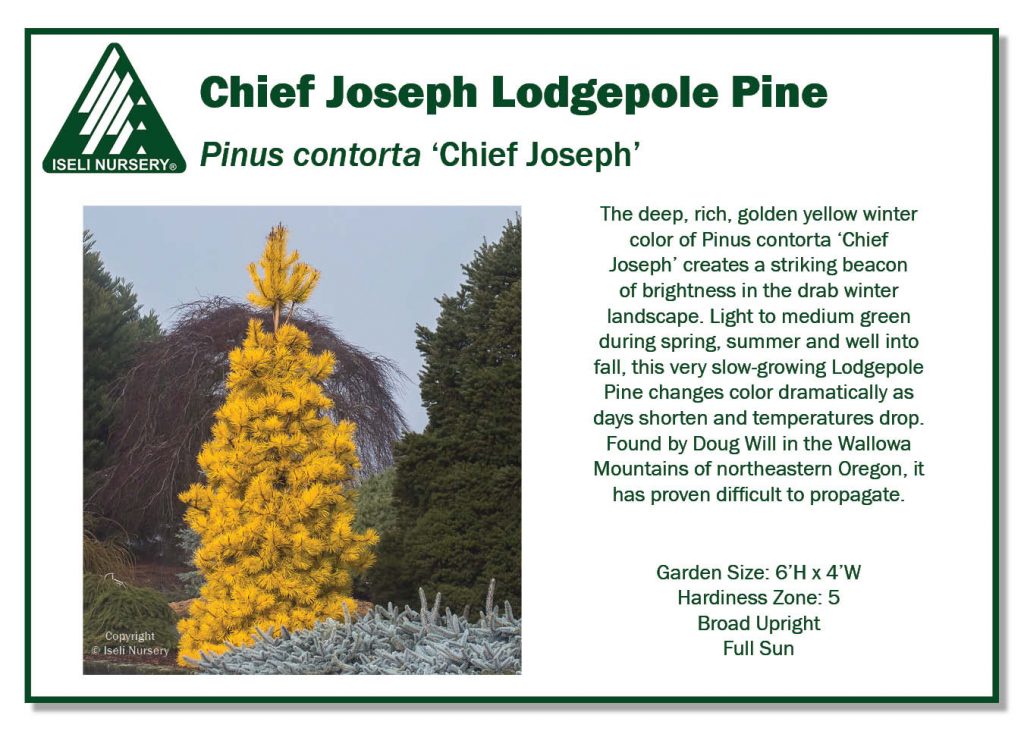 Chief Joseph Lodgepole Pine
The deep, rich, golden yellow winter color of Pinus contorta 'Chief Joseph' creates a striking beacon of brightness in the drab winter landscape. Light to medium green during spring, summer and well into fall, this very slow-growing Lodgepole Pine changes color dramatically as days shorten and temperatures drop. Found by Doug Will in the Wallowa Mountains of northeastern Oregon, it has proven difficult to propagate.


Pinus contorta 'Chief Joseph'
Garden Size: 6'H x 4'W
Growth rate: 3-6″/Year
Hardiness Zone: 5
Broad Upright
Full Sun
Yellow and Green Needles
Download a printable point of sale sign HERE.
View General planting instructions HERE.