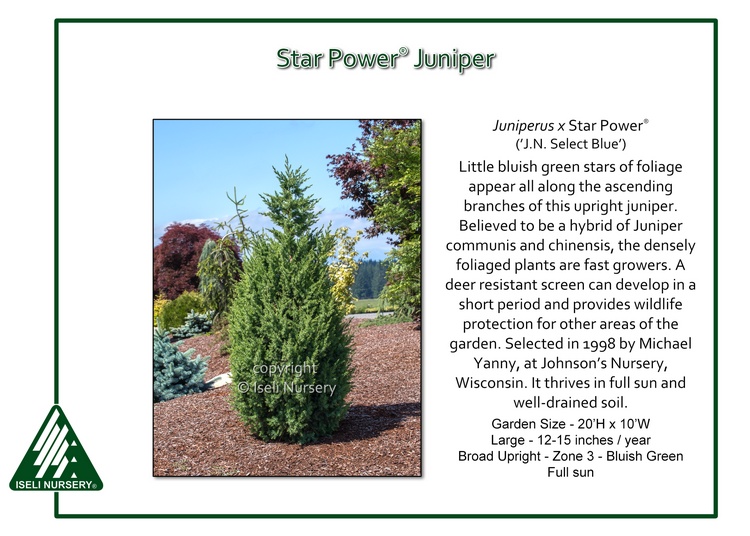 Star Power® Juniper
Little bluish green stars of foliage appear all along the ascending branches of Juniperus x Star Power® ('J.N. Select Blue'). Believed to be a hybrid of Juniperus communis and chinensis, this fast growing, columnar plant has very dense foliage. A deer resistant screen can develop in a short period and provides wildlife protection for other areas of the garden. Selected in 1998 by Michael Yanny, at Johnson's Nursery, Wisconsin. It thrives in full sun and well-drained soil.
Garden Size: 20'H x 10'W
Large: 12-15″/year
Broad Upright
Zone 3
Bluish Green
Conifer
Full Sun
Download a printable point of sale sign HERE.
View General planting instructions HERE.