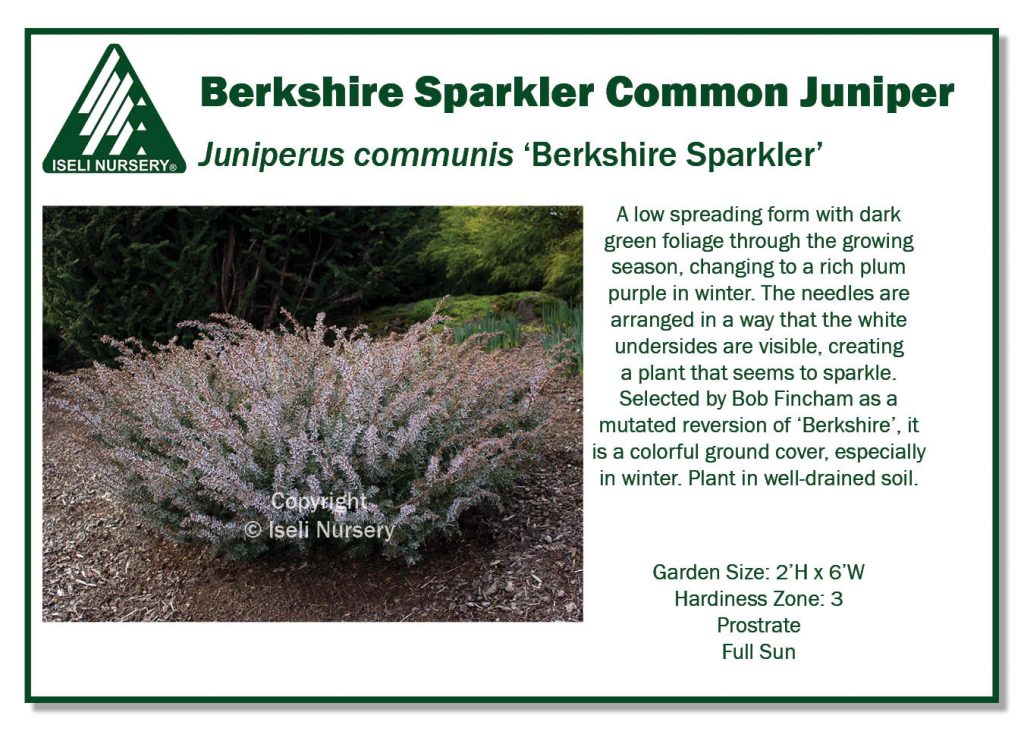 Berkshire Sparkler Common Juniper
Berkshire Sparkler Juniper is a low spreading form with dark green foliage through the growing season, changing to a rich plum purple in winter. The needles are arranged in a way that the white undersides are visible, creating a plant that seems to sparkle. Selected by Bob Fincham as a mutated reversion of 'Berkshire', it is a colorful ground cover, especially in winter. Plant in well-drained soil.


Juniperus communis 'Berkshire Sparkler'
Garden Size: 2'H x 6'W
Growth Rate: 1-6″/year
Hardiness Zone 3
Prostrate
Download a printable point of sale sign HERE.
View General planting instructions HERE.