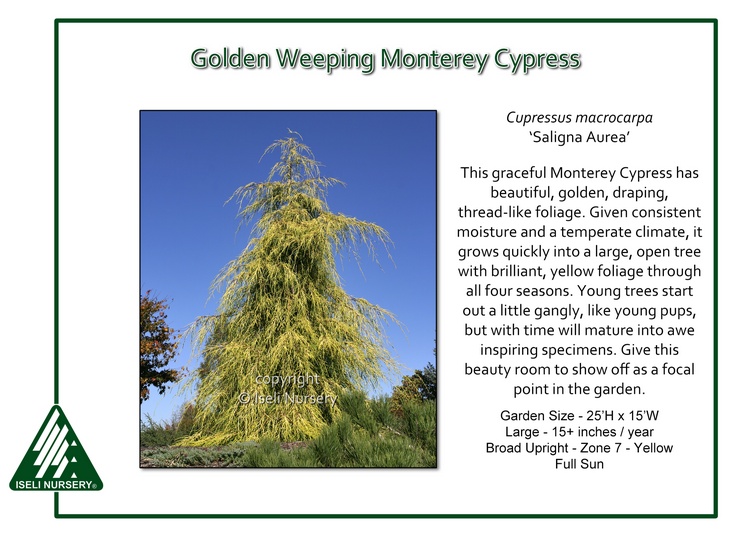 Golden Weeping Monterey Cypress
The gracefully spreading Cupressus macrocarpa 'Saligna Aurea' has delicate, draping thread-like foliage. Given consistent moisture and a temperate climate, it grows quickly into a large, open tree with brilliant, yellow foliage. Young trees start out a little gangly, like young pups, but with time will mature into awe inspiring specimens. Give this beauty, discovered more than a century ago in Australia, room to show off.
Garden Size: 25'H x 15'W
Intermediate: 15+″/year
Broad Upright
Zone 7
Yellow
Conifer
Full Sun
Download a printable point of sale sign HERE.
View General planting instructions HERE.