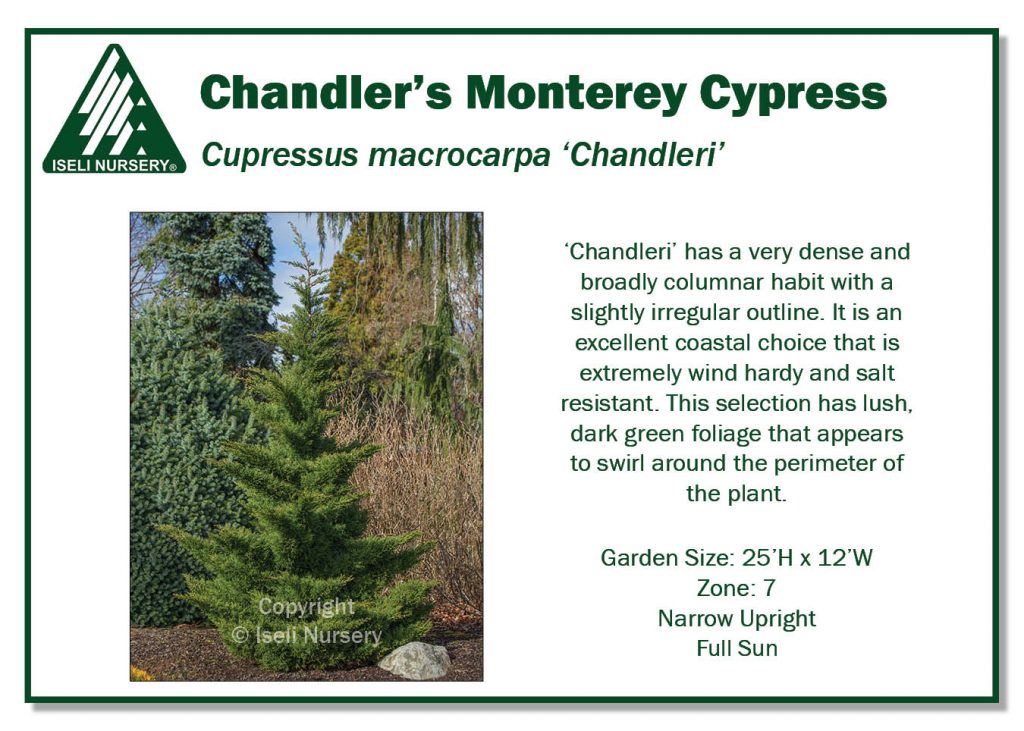 Chandler's Monterey Cypress
'Chandleri' has a very dense and broadly columnar habit with a slightly irregular outline. It is an excellent coastal choice that is extremely wind hardy and salt resistant. This selection has lush, dark green foliage that appears to swirl around the perimeter of the plant.


Cupressus macrocarpa 'Chandleri'
Garden Size: 25'H x 12'W
Growth Rate: 12″/year
Hardiness Zone 7
Narrow Upright
Download a printable point of sale sign HERE.
View General planting instructions HERE.