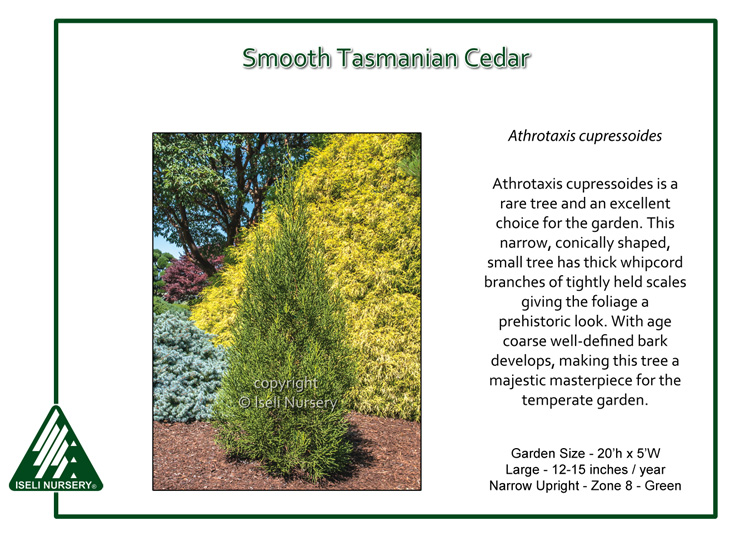 Smooth Tasmanian Cedar
Athrotaxis cupressoides is a rare tree and an excellent choice for the garden. This narrow, conically shaped, small tree has thick whipcord branches of tightly held scales giving the foliage a prehistoric look. With age coarse well-defined bark develops, making this tree a majestic masterpiece for the temperate garden. Native to elevations above 2000 feet in Tasmania, Australia, the species is threatened due to brush fires for logging debris in much of the growth range.
Garden Size: 20'H x 5'W
Large: 12-15″/year
Narrow Upright
Zone 8
Green
Conifer
Full Sun
Download a printable point of sale sign HERE.
View General planting instructions HERE.